Blog Posts
Phone interviews are an actual tendency for today's business world. More and more recruiters offer job seekers to contact each other via phone. Time is compressing and employers don't want to waste their priceless seconds on unnecessary chatting that does not refer to the business. Therefore, phone interviews are gradually replacing traditional ones.
Of course, telephone interview has its drawbacks. While one person feels free to talk via phone and, actually, prefers avoiding face-to-face conversations, another may feel comfortable building eye contact, showing a smile, or explaining any misunderstandings in a resume. Surely it cannot happen if you use the help of resume writing services like Resume Writing Lab. However, never forget about resume improvement or, at least, changes to prevent any sticky situations in the first place.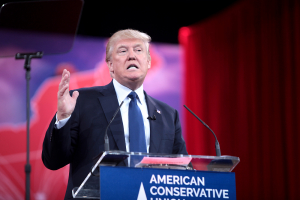 When you watch presidential candidates' debates, you can get a lot of new experiences. Pay attention that these candidates are like being interviewed. So, any job hunter has a great chance to pick up working techniques. All the constituents are like real hiring managers for the most important position – president. So, these interviews are made on the highest level. Job seekers have the possibility to watch a free master class on interviewing, self-branding and networking.
While most job hunters are doing well using Resume Writing Lab and branding themselves, some mistakes are still happening. To avoid them and gain new tips, you should consider the next recommendations from the presidential race.
read more…