Blog Posts
Christmas is coming and in the run up to this holiday most of employees tend to stay at home, watching Xmas movies and drinking milk with cookies. Such cozy atmosphere doesn't favor working process. Fortunately, Resume Writing Lab figured out how to combine the useful with the pleasant. We decided to watch your favorite Xmas movies again and find career lessons that are given there.
Read our holiday article devoted to top 8 mistakes that are, mostly, made by you.

Home Alone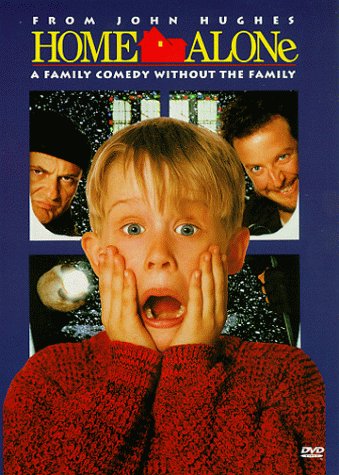 This movie is the first one we come up with. Watching Home Alone is traditional symbol of Christmas holidays and Kevin McCallister is the reflection of perfect employee. He is innovative and nimble boy, who twisted two buglers round his little finger with the help of handy tools. His brains work faster than Ferrari that helps him protect himself and his home. He would definately find the way to write resume profile statement.
Today's workers need a little bit more creativity and resourcefulness to climb the career ladder.
How The Grinch Stole Christmas
At the very beginning Grinch is positioning himself as embittered creature unaccepted by society. This fact irritates him, but he learns the ways that can help him to solve this problem. He understands that not everyone will accept him, as well as, not everyone will reject him.
This Xmas story is extremely useful for every aspect of our life but especially for job search. Never be desperate by rejection. It's a commonplace for every job seeker. Pull yourself together and keep on fighting for your better place.
A Christmas Carol
Ebenezer Scrooge is a reflection of angry, unsatisfied and selfish snob who treats everyone either colleagues or friends and family disrespectfully.
However, in a business word everyone should learn to treat others with respect and kindness. Rude and perky people aren't popular and don't inspire confidence. Therefore, try to be kind and respect the opinion of your colleagues and partners. Don't ignore their ideas and thoughts and listen to them. Only this way you can build strong relationships.
It's A Wonderful Life
Classical movie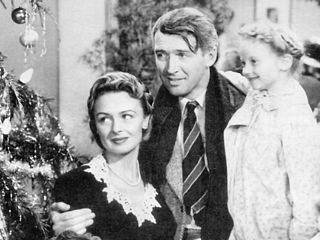 s have much more to say that it seems on the surface. It's A Wonderful Life tells about a man, who imagines world that acts without him. He underestimates himself, but is very wrong.
Today's job seekers make a mistake that was already made by George Bailey. Don't underestimate yourself, always remember about you value. You can even make cover letter mistakes and make another try to succeed. If there come moments, when you think you are useless, recall everything you have done and achieved. You have definitely done more, than you can imagine now, in a bad mood. You are worthy, you are real professional.
The Santa Clause
This fantasy Xmas family holiday comedy tells ridiculous situation, when Scott Calvin finds a business card that belonged to Santa Clause. It tells that someone, who finds this card, to put it on the suit. However, he doesn't read another side, which tells that someone, who takes a card, becomes a new Santa.
The moral of the story is simple – read your contracts and documents thoroughly to avoid tricky pitfalls and pay attention to details.
A Christmas Story
Christmas story tells every employee to follow Ralphie's sample and stand up for yourself during your career. You may face with bully like Ralph or with different difficulties. Still, the most important thing is to fight for your idea and place in the sun.
 Christmas With The Kranks
Don't act like Luther Krank and his wife, who ignore Xmas after their daughter moves away and force employees not to celebrate it too.
If you don't want celebrate particular holiday or don't like something else, it doesn't mean that ev
eryone will follow your sample. Listen to your colleagues and their opinions and respect them.
Elf
Buddy the Elf is positive symbol of Xmas, who spreads joy and happiness complementing everyone he meets. Add complements to your career and build friendly relationships with your colleagues to maintain positive atmosphere. Especially in the run up to this great holiday!
Christmas movies have a lot to teach us. The most important thing is to learn these lessons and use them in our lives!