High-School Resume: Dos and Don'ts All Students Should Know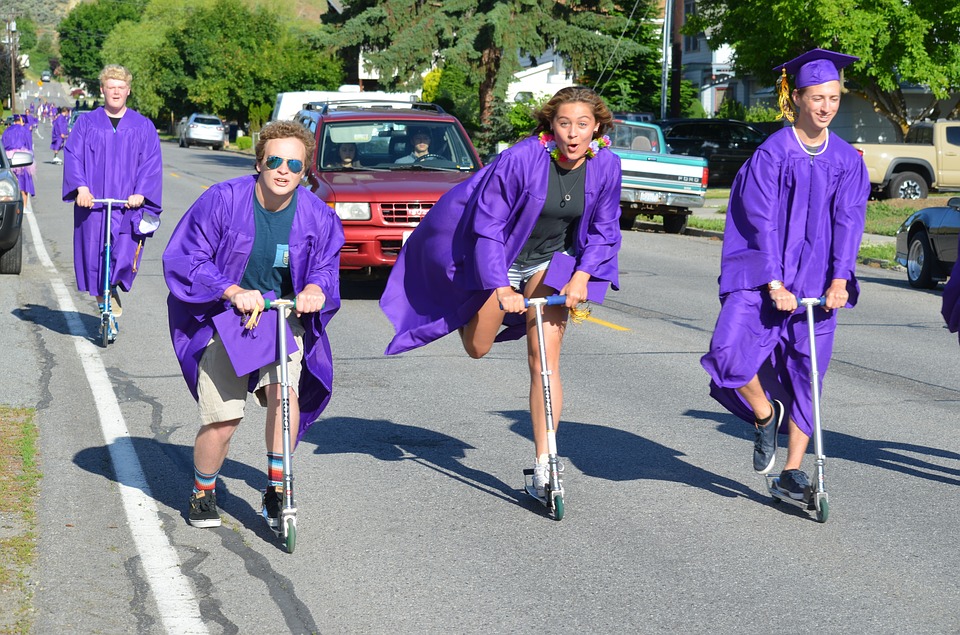 Perhaps some students think that at this point they have a long way before writing a resume. However, you need a powerful resume to get into a good college. This is the only option to build your way to the job of your dream.
In order for a top-rank college to accept you, you have to be unique and memorable. That's why the high-school resume must reflect your accomplishments, hobbies and interests, extracurricular activities and work experience.
Having learned how to write a high school resume, you'll be better prepared for an actual college interview. Make sure you are familiar with high-school resume writing hacks gathered by college admission resume service.
High School Resume Writing Check-list
This is the check-list that your resume should follow:
The heading, including your name, address, and e-mail
High-school information, consisting of graduation date and, most importantly, your exam scores
Achievements, such as academic awards or honors
Educative process and the coursework you have done over the years
Extracurricular activities, community service, and volunteering
Working experience
Set of skills
Before writing a high-school resume for college you have to define the skills that describe your personality best. You might not know this, but you already have the set of skills necessary for future career development.
Use the right resume verbs and try to showcase your experience in the most favorable way.
For example, if you have participated in sporting events, you should've developed teamwork skills. Being a captain of the team or a supervisor of the school group has helped you develop leadership skills. The hours spent in front of the computer writing programs or designing software have given you extremely marketable computer skills.
As for communication skills, most people have them a priori. However, it would be beneficial to strengthen these skills by making new contacts in your potential career field.
Rules of High-School Resume Format
Before you start writing, take into account the following formatting tips:
Keep it short. Include only the relevant achievements and skills in the resume.
Include the extracurricular activities that show your sense of commitment. Instead of listing all the clubs and organizations you participated in, focus on the ones that developed your skills. If you had to work after school to make some extra money, write about the valuable experience you have acquired in your first resume.
Make the resume explicit. Including details in the resume will make you stand out among thousands of other applicants. Specify the roles you have played in the class or the contributions you have made to the educational process.
Do the right formatting. By following the system of organization of the information in the resume, you will make it precise and easy to scan.
Remember about accuracy. If the admission officers are interested in your application, they will be willing to check the information you have provided. Being honest is another personal skill that appeals to colleges.
Be sure to proofread. Before finishing the document, make sure there are no spelling or grammar mistakes. Don't let these small errors hurt your future success.
Also, should learn how to write the perfect resume outline already in college!
How to Make a Resume for a Highschool Student?
If you don't know how to make a resume for the first job, high school students should focus on their academic achievements and activities. Usually, high school students have no professional experience. They can be impressively talented but lack of experience plays a decisive role. Therefore, it's important to emphasize academic achievements and an intense interest in the profession.
A good idea for those, who don't know how to how to make a resume for a high school student with no experience, is to mention experience from the internship. If you have accomplished an internship, you can show the real professional skills you gained there. If you still are a high school student, you should think about applying for the internship, as it's convincing proof of professional involvement. It means that you have already familiarized yourself with the specifics of the job and its general idea.
The resume of a high school student can contain informal activity that somehow relates to the job. Volunteering can add you a couple of points. In fact, any kind of activity that shows your skills (even soft ones) can be mentioned on a resume.
Speaking of the technical side, it's crucial to include a reasonable set of keywords. Applicant Tracking System can "ignore" resumes that don't match the job ad. Keywords define this suitability. Therefore, it's important to secure yourself and support your resume with keywords. Highlight necessary words in the job ad – they should make up the skeleton of your application document.
You should remember that even if you have a lack of working history, you shouldn't lie on a resume. The recruiter will more likely discover the lie. These were the key tips for those, who don't know how to cope with student resume writing.
No Work Experience Job Resume
Writing a high school resume for jobs without having a relevant working background can be tricky. This is the reason so many students look up "high-school resume no work experience". Additionally, students might want to learn how to write a cover letter for an internship.
Another way to succeed in resume writing is to apply to online services, which help to compose a unique resume that will depict you as a valuable employee.
Even if it's your first resume make it perfect. Learn from the professionals if you want to become one.
________
And don't miss this post about career goals essay writing if you are still struggling with academic papers.