LinkedIn Makeover Service
More than 92% of hirers use LinkedIn® to find employees. It is therefore not surprising that over 300 million people have become members of this excellent online resource.

Although highly beneficial to the job market, it is easy to get lost among other job seekers, let alone stand out. However, it is possible if your profile is not one of the millions but looks really special and accurately reflects your personality.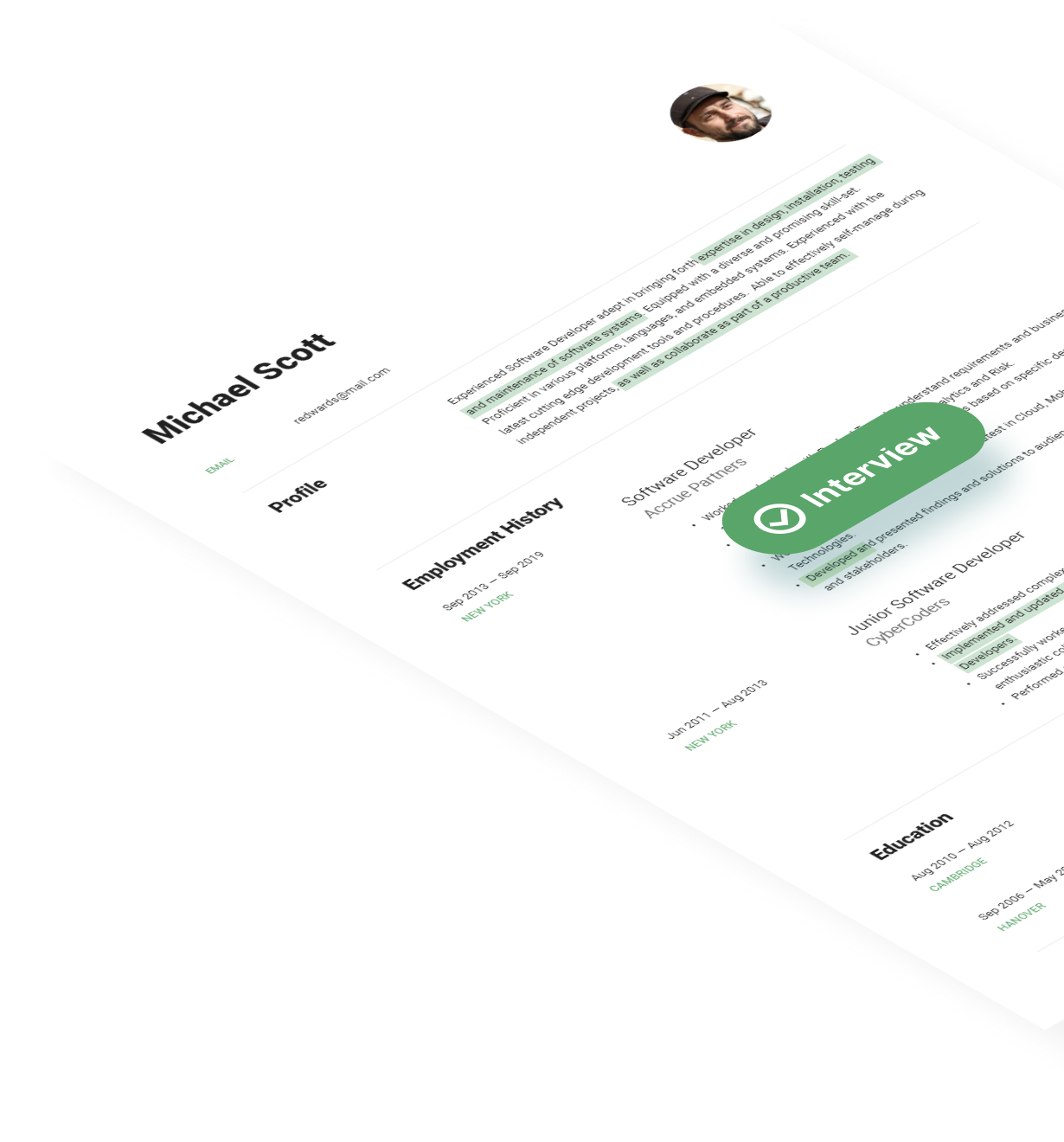 How it works
Specialists at Resume Writing Lab know how to create the best LinkedIn profiles that catch the attention of numerous recruiters. Moreover, it will be easy to find your profile because of the right keywords that our resume writing service competent specialists choose.
1
Custom LinkedIn Profile
We aim to make your profile shiny and exclusive. When you apply for LinkedIn profile services, the job of our LinkedIn profile writers is not just to copy parts of your resume and paste them into the respective fields, but to realize your goals and develop a strategy for success.
2
Key to Success
An optimized LinkedIn profile can become the key to your success because it provides you with superb visibility, as well as much-needed networking and interaction possibilities. Once your professional profile is created, you immediately start building your online network.
3
Best Qualities
As you aim to show your best qualities, we craft your exclusive professional story in a special manner that will interest prospects and make recruiters stop and read. We don't stop at your profile when you provide your personal information upon making the order.
4
Additional Services
Moreover, our cover letter writers help to prove everything mentioned in a resume or CV.
FAQ
Why Should I Use LinkedIn Profile Makeover Service?
The event you're still hesitant and wondering if you need a professional LinkedIn® Profile, answer these questions:


Are you interested in reputation management and professional branding?


Is your aim to attract HR professionals and recruiters?


Do you need to develop an effective network?


Are you searching for new opportunities?


If you came up with at least 1-2 YES answers, you are in the right place because we present a team of competent specialists who have helped hundreds of people properly write their LinkedIn profiles. Every writer is experienced and trained to cope with this type of task in the best possible way and present the highest quality standards.
How LinkedIn Profile Writers Work?
We can present your potential effectively because ordering LinkedIn Profile makeover from ResumeWritingLab gives you:


A Profile created by a LinkedIn writer with years of proven experience;


The opportunity to contact the specialist working for you via email;


Guaranteed satisfaction and privacy;


Page optimization that brings your name to the top among peers in your industry;


Getting all these privileges is as easy as one, two, three: choosing the service, making the order, and enjoying the perfect result.
Why Resume Writing Lab?
We can also use it to provide you with several other useful and sought-after services like CV and resume writing, saving you lots of time in the process. As you see, there is only one tiny step required for success – Make Your Order!

Entrust this task to an expert LinkedIn profile writer, and get even more than you expected.