Curriculum Vitae Editing Service
A good CV is not that easy to build, as it demands special preparation. However, every CV editor at Resume Writing Lab is able to help you with this.

For a fair price we will edit your CV to make your candidature shine! Just click the order button to start.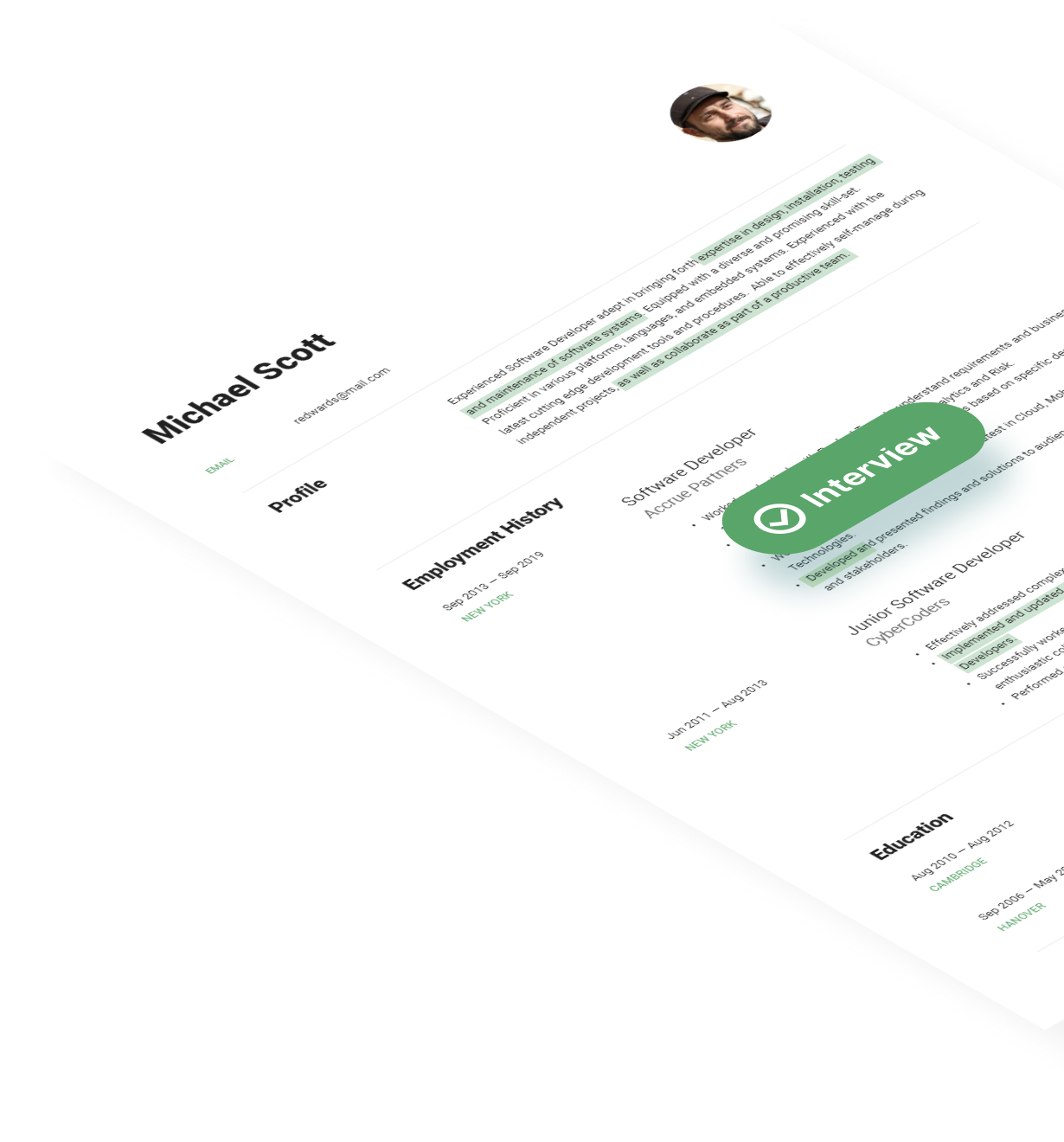 How We Improve Your CV to Make It Work
An ability to sell your skills is vital nowadays. You can be an outstanding employee, but nobody will appreciate it simply because you failed to present your potential effectively. That's why when you apply for a competitive job, you need an excellent Curriculum Vitae.
1
Structure
We will improve the overall structure and style of the document. Our team will consult you to ensure that your abilities, experience, and skills have been appropriately emphasized.
2
Mistakes
Your existing Curriculum Vitae will be reviewed by a resume writing company for accuracy, spelling, punctuation, and grammar, and CV editors will correct all mistakes.
3
Readability
The clarity of your CV will be enhanced, thus making it more readable.
4
Personalize
The content will be adjusted for your actual and specific career goals.
FAQ
Will You Really Upgrade My CV?
If you send out your old CV to every vacant position, don't be surprised when you get no response or interview invites. Editing your CV online for a specific role gives you more chances to achieve positive results.
When hirers see that your characteristics meet their requirements, they are likely to choose you.
The above activities require specialized input, proper knowledge, talent, and experience. To avail of our optimal CV editing service, all you need to do is place your order.
We also have a new service that deals with
cover letter editing
.
How Effective Are Your CV Editing Services?
One of the top principles of many successful people is ensuring specialized tasks are given to those respective professionals of specific industries. For example, you cannot be a specialist in both CV editing and medicine.
That's why applying for a reliable service is the logical thing to do. We know that professionals like you have little time. But if you dedicate just a few minutes of your time to completing a simple form, you can have a
get a perfectly written CV
in 3-5 business days. You'll have access to your ResumeWritingLab specialist for help at any time via the support area.
There are hundreds of happy employees who've managed to change their lives just by making this important step – getting their CVs edited. You can have this same success by submitting your order right now!