Quitting a Job Due to Stress? Write a Resignation Letter!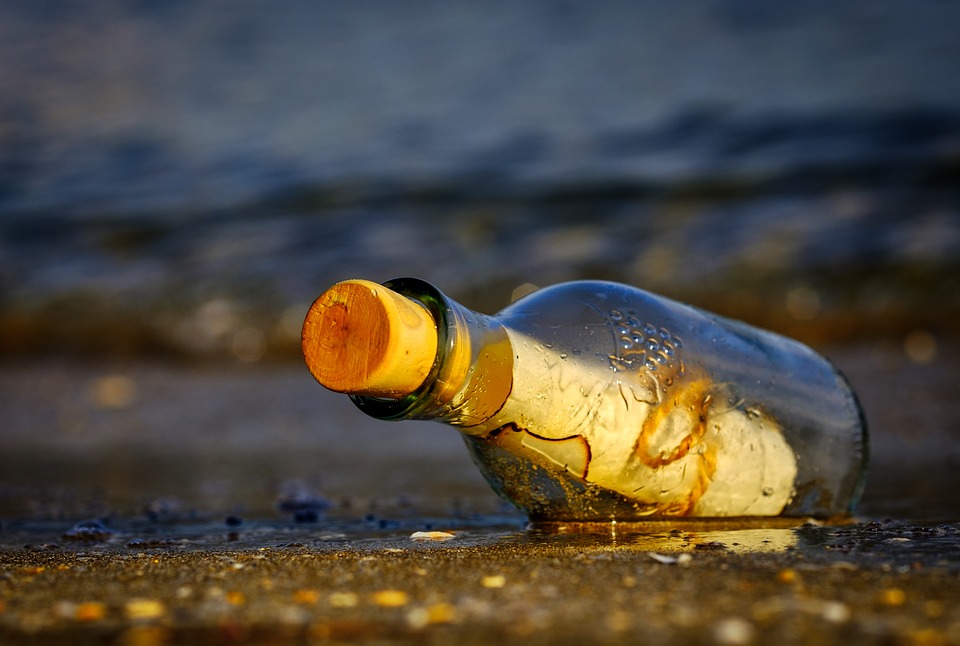 Transitioning from one job to another is a normal part of today's career. A professional resignation letter can help you quit your job without burning bridges. It's a big career step and should be handled professionally with an eye on the future, not the past.
Sure thing you wouldn't like it if your employer called you in at 5 o'clock on Friday and told you that you were terminated. Do it right, and let your boss remember you in a more positive, professional light.
As long as you never know when you'll run into them again. That's why it pays to try to keep your relationship on a positive footing.
Ideally, you need to provide a formal resignation letter two weeks before you leave the company. But what should you include in it? If you're not sure how to write a resignation letter, fret no longer, professional cover letter writers know how it should be handled.
Just so you know, according to the latest statistics, the average person holds around 12 jobs in his or her lifetime. Every month, millions of workers voluntarily quit or are laid off or fired across the country – according to the Job Openings and Labor Turnover survey.
How to Write a Letter of Resignation?
Indeed, writing a letter of resignation is not an everyday task. The better way is to look at a sample resignation letter or a few to explore different options. Finally, you can go ahead and create yours.
Remember, do not use this official document to convey any additional information beyond the fact that you are leaving. Keep it short and straightforward. Your company needs your letter of resignation to begin the process of replacing you. So, make it as simple and clear as possible.
Important! Start with the basic, legal requirements of your resigning. Then, demonstrate your value to the company even as you're leaving. Finally, a brief thanks may be a good part of your letter of resignation.
Well, avoid telling your employer why you're leaving. This is especially true if you're leaving for a competitor. Remember, there's no reason to explain your reasons for quitting if you don't want to. Business is business, you have nothing to be sorry for.
Besides, according to the research, 82% of the respondents mentioned that they would tell their bosses the reason why they are leaving if they were to resign. What's more, the higher the position of the person, the lesser the fear to talk to the boss about the reason for quitting.
Additionally, you can check the HR Manager resume guide and improve your chances of landing a new job.
Tips for Writing a Good Resignation Letter
A good rule of thumb is to keep your resignation letter neutral-toned, short, and to the point. Avoid long-winded explanations of your quitting. Instead, try to be direct, and professional and include all the important information about the termination process.
Be sure to learn these tips when writing a resignation letter:
Tip #1: Keep it Short. There's no need for an epic prologue. No sugar-coating sentences. Instead, an official document informing the facts – the position you are resigning from and the effective day. This may help find your replacement sooner.
Tip #2: Show you understand. Provide a two-week notice as a sign that you fully understand your rights and responsibilities by resigning.
Tip #3: Be professional. It might seem a bit of self-evident advice, yet, remember that the resignation letter is an official document. So, show your professionalism.
Tip #4: Be thankful and avoid personal criticism. Even if your relationship with your employer has broken down, you should try to be positive and at the very least respectful. The letter will sit in your employment file for some time, so it pays to be polite.
Tip #5: Be helpful. The thing is that if you want your transition to be pain-free, offer your help in finding a new employee. Don't just disappear. Leave on a high note.
According to an OfficeTeam survey, around 86% of HR managers say the way you've quit your previous job affects your future career opportunities.
Resignation Letter Format
When you've considered the above tips, you are ready to write a resignation letter. Focus on the main thing – information.
So, use it to inform your employer about your decision of quitting. Get ideas on what information to include and create the best resignation letter to your boss.
Your Contact Information
[First Last Name
Address
City, State, ZIP Code
Phone Number
Email Address]
[Day, Month, Year]
Employer Contact Information
[Name
Title
Organization
Address
City, State, ZIP Code]
Salutation
Dear [Mr/Ms]. [Last Name],
       First Paragraph
I am writing to tender my resignation from my position of [Position Held] with effect from [Resignation Date Request].
       Middle Paragraph
[Express your statement of resignation, and willingness to thank your employer for the opportunities you had during your employment with the company].
       Final Paragraph
[Conclude it by offering your assistance with the transition].
Professional Close
Regards,
[Your Name and Designation]
       Signature
For more information on how to write a letter of resignation, treat yourself to a good resignation letter sample and make necessary adjustments to cater to your specific circumstances.
Ready to Leave?
Whatever your reason for quitting, less is more when it comes to the resignation letter. Keep it professional, because you never know whether you will cross paths with your employer, boss, or colleagues again. So, are you ready to make a graceful exit?