Ultimate Resume Background Guide: Dos and Don'ts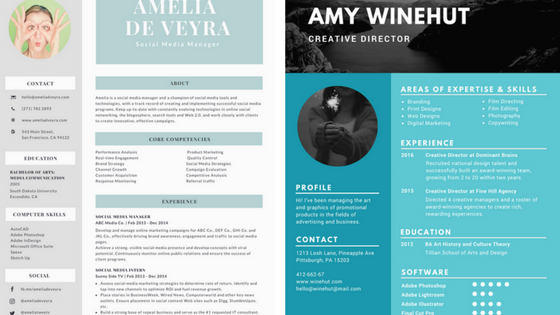 Recent research shows that an average recruiter spends only six seconds reviewing a resume. So you should do your best to attract the notice of your employer. Recruiters mostly follow a visual path. Thus, a resume background becomes extremely important.
Below you can find some helpful tips gathered by our resume specialist on designing a successful resume background.
Enclose a Photo of the Resume
Many Americans are aversive to including a photo on their resume. The reason is the threat to be discriminated against by your appearance. So if you attach a photo, you can stand out in a pile of faceless resumes.
According to CareerBuilder, 43-55% of recruiters check the social media profile of a candidate anyway. So it is better to choose the photo and present yourself in it as professionally as possible.
Your picture should reflect the culture of a profession. For instance, if you are applying for the position of sales manager, it would be right to look confident.
On the other side, if you are looking for a psychologist job, you should look calm and trustworthy.
A picture speaks a thousand words. If you attach your picture, your resume can get shortlisted.
Take Advantage of Columns to Have More Space
Resumes that exceed one page are a nightmare for recruiters. Write in detail only about the training or workshops that are relevant to this job.
Highlight only the most important details of your experience. Stay organized and concise.
Several columns allow you to run through the names of companies where you worked, positions, educational institutions, and other key facts.
Columns allow you to store information compactly, adding more space to enumerate the things you've done.
How should one page be enough for the whole life description? Split the layout of your resume into two sections. Put shorter parts of information (short biography or the languages you speak) together with the photo in the first column.
Make it distinctive while changing the background images. The second column should comprise education and working experience.
Keep in mind that a poor structure may prevent your resume from beating the applicant tracking system.
Layout Structure Is Significant
To design a successful resume, the format should be organized properly. When the resume comprises one page, divide the information into parts.
Use columns and headings to separate all the given information. The employer will use these definite parts of the resume during the interview.
This tip may seem obvious, but you cannot imagine how many candidates lump the information in their resumes together.
A well-organized resume structure will be a good sign for your recruiter — the organizational skills you display are also a virtue.
Keep It Simple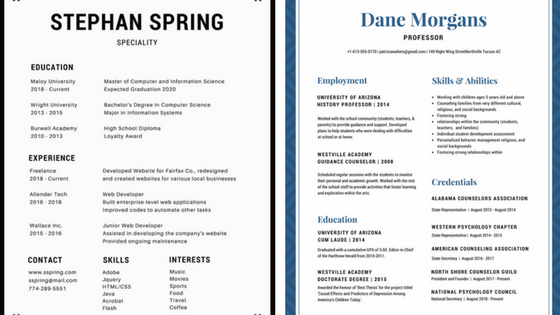 If your future job is administrative, your resume design should be simple and minimal. Do not add any photos or graphics. That's a piece of advice from our graphic design resume-writing experts.
If your job is not creative, do not use a resume background image. Leave it just white.
Also, make sure you are familiar with the difference between a resume and a cover letter to send the right application document.
Generate a Personal Brand
If you are applying for a creative profession, your resume should be unified. If you display your branding skills in the resume, it will both raise the probability of being chosen and show the recruiter your creativity while following a list of brand rules.
The same strategy can be applied if you are trying to craft a professional graphic design resume.
The steps to produce your brand are:
Think about its logo. Apply it to the cover page of every document.
Format your text according to a typeface.
Use the same formatting of headers and body text throughout all your applications.
Use the color consistently. Use geometric shapes to compile all the information pieces.
Design and visual organization are extremely important to catch the eye of your recruiter. But the content is essential as well.
An eloquent resume background summary should demonstrate your professional qualifications to get the job.