Tips for Writing Resume Career Summary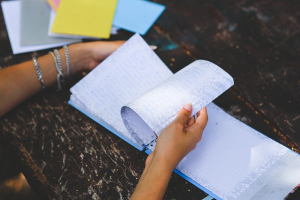 Job search is a difficult process with lots of requirements, recommendations and tasks to be fulfilled by job-seeker. Moreover, it becomes even more complicated, when you begin to think about hiring managers and their preferences.
You need to take into consideration that these people are very busy, dealing with hundreds of candidates and their resumes every day. This fact makes their work more specific and time-limited, which has a direct impact on your behavior.
To get noticed among the other candidates, you should write a career summary statement. The clue idea of writing this part is to create an overwhelming introductory declaration describing your most wanted skills, experience, accomplishments, and features.
Most people have never written such a career summary, so they definitely need the assistance of professional resume writers. To find an appropriate writer, who will be able to create the most beneficial summary for your presentation, you should contact Resume Writing Lab.
However, despite such competent help, you should also be aware of the main ideas, which a great career summary is based on. So, learn the next detailed strategy and improve your skill in writing a career summary.
What Is a Resume Summary?
In simple words, a resume summary is a piece of information a recruiter is looking for first. It's a brief but informative introduction that contains a combination of your skills and professional achievements. It's also known as summary qualification, resume summary statement or competencies.
Here are two samples of resume summary, the first one is winning:
Software Developer with 5+ years of experience in a reputable company. Creative and detail-oriented. I have the technical expertise to carry out innovative ideas, create client projects from scratch and write new codes. Ready for extreme situations and chunks of uninterrupted time. Easy to learn and adapt in new societies.
Such a summary contains the main qualifications that are required for this position. According to the statistic, recruiters tend to spend 6 seconds to understand whether candidacy qualifies for the position. In fact, it's enough for experienced people to define professionals.
Reliable resume writers recommend also mentioning some kinds of degrees and the name of the company if it can influence the employer's decision.
Here is the poor resume summary that can hardly grab someone's attention:
Software Developer looking for a promising position to polish and develop my computer skills.
This summary doesn't carry any useful information for the recruiter. It doesn't also show any use of the candidacy for the company.
Your summary must show off that you are the best candidacy as you can improve the quality of the company's production, attract new investors, increase the level of sales with a help of the good skills to put on your resume. Information in the perfect summary might not be enough but it will be clarified during questions on the interview. Just stay informative and clear.
Search for Your Ideal Job
The more fully you can fulfill the employer's requirements, the better result you will get. This means that your writing should be targeted to correspond to all determined needs, describing your work experience, skills, achievements, etc. You can start with searching for the desired position and comparing ads. Then, you will understand these common requirements that should be fulfilled according to different ads and companies' necessities.
Know Your Credentials
Having the research and comparison information, how will you make your writing correspondent to these requirements? How will you convince potential employers that you have all the necessary features? In case you are lacking some of the points, how will you find extra credentials?
If you really face such a problem of assessing your skills, you just need to get help. Think about all people that you have ever dealt with during performing job duties. It can be your colleagues, managers, and instructors, who will help you to create a more detailed and full portrait of your professional personality.
What do they think about the quality of your work, your communication skills, and other important features? After collecting this information, you need to write five points of your main marketable credentials. In fact, such people can give you a great during the whole process of job search this fall.
Show Your Indispensability
Next, you need to include these top credentials in your career summary. You should remember that this career summary is created to help a hiring manager understand that you are the best candidate for the position and worth an invitation for an interview.
So, you need to describe not only your skills but also a summary of your achievements to make a potential employer understand that your responsible and dedicated attitude to work will be transferable to your new position and obligations. A hiring manager needs to believe that you know how to solve their problems and are ready to begin. Here you just need to answer a question, "How will I be useful for an employer at this position?"
Make a Headline
This is also called a resume title and is aimed to attract your readers and make them continue reading. It is one of the most important parts, as it creates the first impression of your personality and impacts the entire result of your job application. So to succeed you need to include in this section your job goal and the main benefits of hiring you.
Stay Focused
To write the most effective career summary you need to follow one main career goal. In case you have two or more possible objectives, you should think about drafting several versions of your summary. To make your writing more readable you can create a bulleted "Main Skills" section, which includes an easily understandable list of your clue capabilities. You can also brainstorm career ideas by combining skills.
The Last Check
Is your summary written in an appropriate style, with no errors, giving persuasive facts and examples? After the writing is done you need to revise your work to make sure it provides the desirable first impression.