How to Improve LinkedIn Profile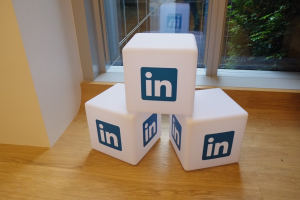 Nowadays it's rather important to learn how to correctly use social networks, especially when it relates to achieving your professional goals.
One of the most popular websites you may take the advantage of is surely LinkedIn®, created for recruiters and new organizations to look for future employees and partners online.
Going through thousands of professional LinkedIn profile writers HR managers work hard analyzing the potential candidate's information shown on the networking site, which means it's more than necessary to create a professional look of the profile itself.
Resume Writing Lab has prepared 8 essential tips to make your LinkedIn account stand out from the crowd and build up a positive business reputation just by editing several things there.
1. Add As Much Information As You Can
Consider your LinkedIn profile as if it's your resume. Don't neglect the most significant data about your past education, any job experience, acquired skills, and the information about your current work position.
Along with it, be creative: the website gives its customers total freedom in making their profiles look unique and exclusive.
After all, multimedia accounts allow you to display various presentations, videos, photos, and PDF files – those interacting profiles will definitely get many reviews and attention that might eventually lead you to a tempting job proposal.
Besides, consider adding headlines and the summary – both of them help to emphasize your best profile's data, while a summary brings out some new (often more personal) information about your personality.
2. Think Of A Proper Profile Photo
LinkedIn® is a serious website where you aren't supposed to post Instagram pictures all the time – for this, you have your Facebook account. Instead, try to find a high-quality portrayed and recently done image of yourself.
3. Create A Unique Profile URL
Even though LinkedIn profiles have URLs made by a random combination of numbers, you have a chance to opt for a special customized URL by visiting "Settings", moving onto "Edit Public Profile" and clicking to "Customize Your Public Profile URL".
4. Turning Off Activity Broadcast
By doing so, other customers won't be able to see your current updates, which is rather a big advantage if you've been already using the LinkedIn profile for quite a while. If you don't know how to turn off the activity broadcast, just go to Settings and click on "Turn on/off your activity broadcasts" under Privacy Controls.
5. Be Honest!
Since any false information isn't welcomed anywhere a fortiori in the professional world where it's not so hard to reveal the truth, lying on LinkedIn is considered inappropriate as well.
If it emerges you've been lying about your relevant job skills or what is worse about the completed university education, it might seriously affect your future business career repelling all potential partners and clients as they won't entrust your personality anymore.
Be honest and find a career you love.
6. Stay Active In Various Groups
LinkedIn groups are one of the most convenient ways to take part in various discussions and be involved in chats of a specific professional industry or a job field you would like to work in.
Those group members have a great opportunity to get instant information about the current job offers all over the world and make useful professional acquaintances.
7. Check On Spelling and Grammar Mistakes
Professional documents must always be proofread, and so does your LinkedIn profile.  Therefore, exclude all grammatical and spelling errors by checking all the texts thoroughly.
Always consider your account as an application document, which demands making the latest updates and changes, as well as applying to resume writing services if necessary.
8. Customize Email Requests
Sending requests to acquire new business connections is certainly necessary to expand your professional network. Together with a standardized request, you may personalize it by adding some basic information about who you are and stating the purpose of a sent request.