Keys to Professional Dance Resume Writing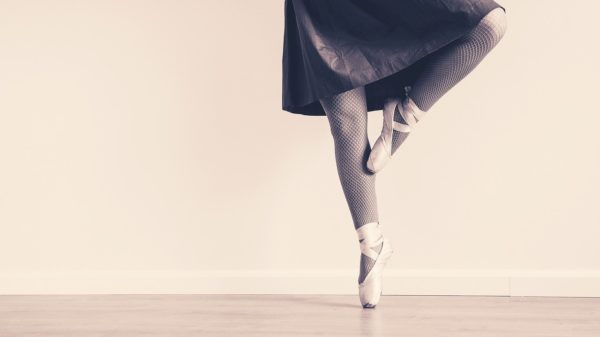 A dance resume is needed to apply for a job in dance schools and studios, at dance castings, programs, courses, competitions and so on. It includes information about your dance skills and qualifications, work experience, and accomplishments. A dance resume is required to evaluate a dancer's suitability for a dance job.
In this article, we are going to discuss the details of how to format and structure your dance resume. It may differ a little from a standard professional resume, so let's get started.
How to Format a Sample Dance Resume
To build a great professional career in dance, you might need to create an impressive dance resume for college. A resume is a tool that may help in impressing directors, so you need to format it appropriately.
Personal Information. 
Typically, a dance resume should include the applicant's name and surname at the top. Include also a date of birth address, contact information (phone number, e-mail). This information should go at the top of the page, right below the first header.
In contrast to a traditional resume, dance resume samples should include a dancer's physical characteristics. They are height, weight, eye, and hair color. Height is the most important characteristic as some employers have a limited number of costumes. So dancers are expected to have specific physical features.
Education.
Listing your dance education and training is most important in the dance instructor resume and other types of dance resume. You need to include the dates, school names, dance teachers' names, and so on. In this section, you can also include your skills and qualifications. As an applicant needs to tailor his resumes to particular jobs, include only those dance-related skills.
Professional Experience.
In the following section, dancers need to describe their work experiences, past roles, and training history. You need to list the dance companies and artistic directors you have worked with. A widely accepted method is to organize information in sections in reverse chronological order. Starting with the continuing position and school and continue with the following points.
Remember that you do not need to include all the companies and choreographers. It is better to list the roles in the work history section. It is recommended to outline one or a few performances or studio works adding the links to them.
You don't need to provide all the roles but highlight what best reflects you as a professional. Remember to include the dates you were working for a particular company or studio.
When listing the training, begin with the most recent ones. Provide the names of prestigious schools and dance studios in reverse chronological order. In the training section, name the masters you have learned from. You can also include specific techniques you have studied but it is not necessary. If you have a lot of different training, the same rule applies to the training as to the roles.
Don't be afraid to leave out some unrelated experiences. Let's imagine that you are applying for a job at a professional ballet company. It is better to include a ballet summer school, ballet training than the theater camp.
In this section, you are also allowed to include any teaching experience if you are writing a dance teacher resume. This is when you can list companies you have worked for, what style you have taught as a dance instructor or choreographer, and the dates.
If you had an opportunity to volunteer at a home studio or worked as a master teacher, feel free to include it on the resume. In addition, if you have been a teacher's assistant, is also advisable to include it on the dance resume.
References.
While this section is not mandatory, it is better to include one or a few names and contact details of professionals. If they can give a good personal reference on your behalf, it is worth mentioning their names on the resume.
Accolades.
This section is not mandatory but if you have any honors, accolades, or professional affiliations, feel free to include them in your dance resume. For example, being a dance captain of the high school team can be considered some kind of acclaim.
Mentioning receiving awards for your performances can help you stand out from the competition. There is no need to include all the competitions on your professional dance resume. However, outline only the most impressive accomplishments.
Professional Dance Resume Example
David Liberman
123 Greenwich St., New York
917-435-5543
Height – 178 cm
Education
School of American Ballet 2013-2018
BA in English, University of Massachusetts 2012
Professional Experience
School of American Ballet Student Choreographic Workshop – 2015
BalletFleming – Better Than Fine, Dyadic Dances – 2013
Street Scenes in Hong Kong, Salvador, Pennsylvania Ballet's Shut Up & Dance to Benefit MANNA 2008, 2012
Black Swan (film) – Corps de Ballet – Director, Darren Aronofsky – 2010
Pennsylvania Ballet – Corps de Ballet 2007-2011
George Balanchine's: The Nutcracker (Harlequin), Ballo Della Regina, Agon, Four Temperaments, Square Dance, Theme and Variations Pennsylvania Ballet II 2005-2007
George Balanchine's Serenade and Chopiniana, Susan Stroman's Double Feature  2003-2004
New York City Ballet – with the School of American Ballet – 2003
Tips on How to Write a Dance Resume
Dance directors go through numerous resumes, therefore, a resume can help to make a positive first impression. To get a chance to catch the attention of the director, you want your resume to be as perfect as possible. Of course, you need to eliminate all the details that can turn directors off.
So, how to make your resume stand out from the competition?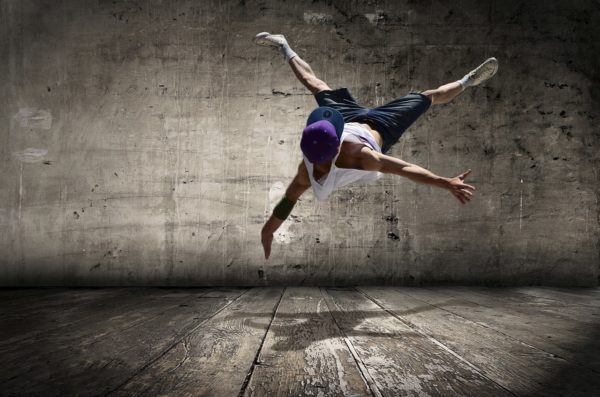 Once you have crafted your job application, take one more look to ensure it is eye-catching using these handful tips.
Focus on essentials. The first and the main tip on how to make a dance resume is to be concise. You need to provide to the employer only essential information.
The directors are too busy to read about all the roles you have performed. They can be more interested in the schools you have attended, where you trained, what professionals you have worked with.
---
What is a resume friendly name?
---
Most of the artistic directors simply scan resumes for names they can recognize. It adds more value to the applicant's resume if he has worked with a well-known figure in the dance industry. Also, the director will be able to call a colleague as a reference.
Keep your resume concise. Another tip is concerned with the content of the resume. A good resume should be no longer than one page if possible.
When directors get 300 three-page resumes, they may feel confused, to put it mildly. An applicant should present his information to an unknown person as concisely as possible but with no white space. To make a resume impressive, you don't have to include every credential you have.
Even if you are an experienced professional, determine the most important achievements. You definitely need to prioritize your accomplishments eliminating the less relevant ones. In reality, directors care more about things that influenced a dancer than lists of the schools that shaped his dancing or his career path.
List the most prominent roles and performances. It can be tricky though. A professional dance resume can be overly detailed. It often includes all the possible roles, skills, accolades, etc.
Directors don't need to know that a dancer performed "Swan Lake" ballet for 10 years. This may be considered a great achievement by some employers. The more important thing is to get an understanding of where the dancer is right now and what are his career goals. In many dance resume examples, you will see that established dancers narrow down their repertoire. It is necessary to do it as much as the experience grows. They tend to include their choreography work at the bottom.
Describe your experience objectively. There is a huge difference between being confident and boasting. And artistic directors always feel this fine line as they are much more experienced.
Include your current education. You might ask what is this needed for?
It is better to include your continuing education to show the efforts to grow as an artist.
Proofread. Check your spelling and grammar two or three times. Typos in your own names signal that you are not literate.
It can really drive the directors nuts when they see renowned choreographers' or teachers' names misspelled.
Add a photo. As mentioned above, the directors go through hundreds of resumes. Your photo in the upper corner of the resume will help them to easily remember you when sitting down after auditions.
You can also add a few photos and videos of performances to create a better first impression. Make sure that this photo is relevant to show the employer.
Include a link to your personal Instagram, Twitter or Facebook page, YouTube channel.
If you have a professional website, it is strongly advisable to include it.
Include chronological gaps. Artistic directors will be surprised at what you are hiding.
They will probably ask you about the time period with no school, training or work during some year. However, be afraid of white space.
For example, you have just graduated from university, so you have no working experience to speak of. If your essential information doesn't fill an entire page, fill the white space up with additional but still relevant details.
Skip a hobbies and interests section. The resumes that are too full of additional information are not able to draw artistic directors' attention.
Organize the sections of your dance resume template into headings. It will help to make it more readable.
These sections may include Personal Information, Education, Professional Experience, Accolades, References, and others.
Conclusion
Hope this article was helpful. When writing a dance resume, be specific when listing your skills, accolades, and work experiences. While applicants are allowed to be creative, they are also recommended to be concise. Try to be selective and include the most relevant points.
Happy job hunting!