Additional Skills to Put on Resume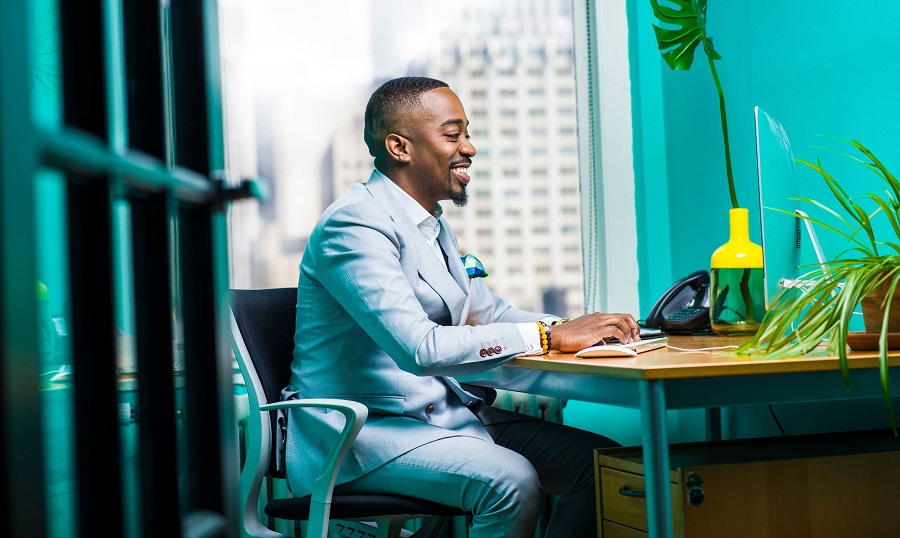 To make your resume effective you have to put together many elements. If you wonder what additional skills to list on a resume, you have to consider both your experience and the job ad you are interested in.
Ideally, the skill section of your resume should have as many of the soft and hard skills that are noted in the job offer. If you do not know how hard skills differ from soft ones, no worries – our resume edit service will define both of them in the following article.

Hard skills demonstrate the set of the required skills for a definite job. They represent the experience/expertise that an applicant must have to land the job. It is possible to measure hard skills – you either gain them or not.
Soft skills are not that measurable. They are the personal skills—like abilities to receive and give performance-related feedback.
Now let us take a look at the additional skills on resume examples and decide which of them can be defined as hard skills, and which ones can be defined as soft skills. What is more, pay attention to the skills section writing strategies.
Additional Skills on Resume Examples: Hard Skills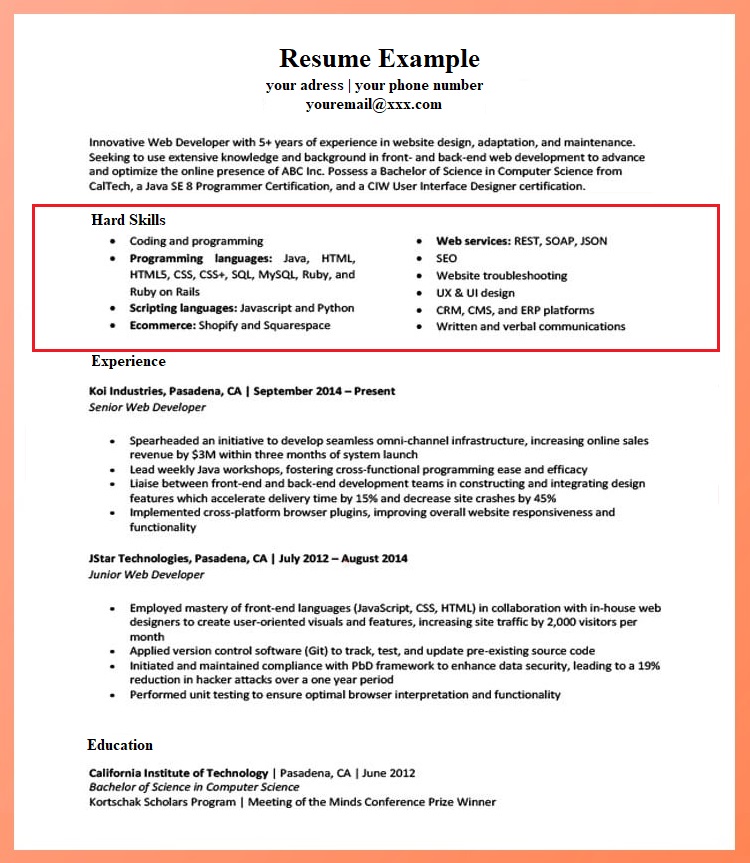 Hard skills are the main additional skills to put on a resume. They demonstrate the knowledge that the candidate has gained both through education and professional work experience. Hard skills could include:
A degree in education: a high school degree, BA, MA, and so on.
Knowledge of foreign languages: fluent in German, French, Spanish, etc.
Software proficiency: Photoshop, Adobe, etc.
Certifications: for example, Accredited Online Certificate in Accounting Programs.
Any other quantifiable/measurable skill: for instance, a speed of typing of 70 words per minute.
Don't ignore the bilingual resume writing tips if your application strongly emphasizes your ability to use several languages.
Additional Skills on Resume Examples: Soft Skills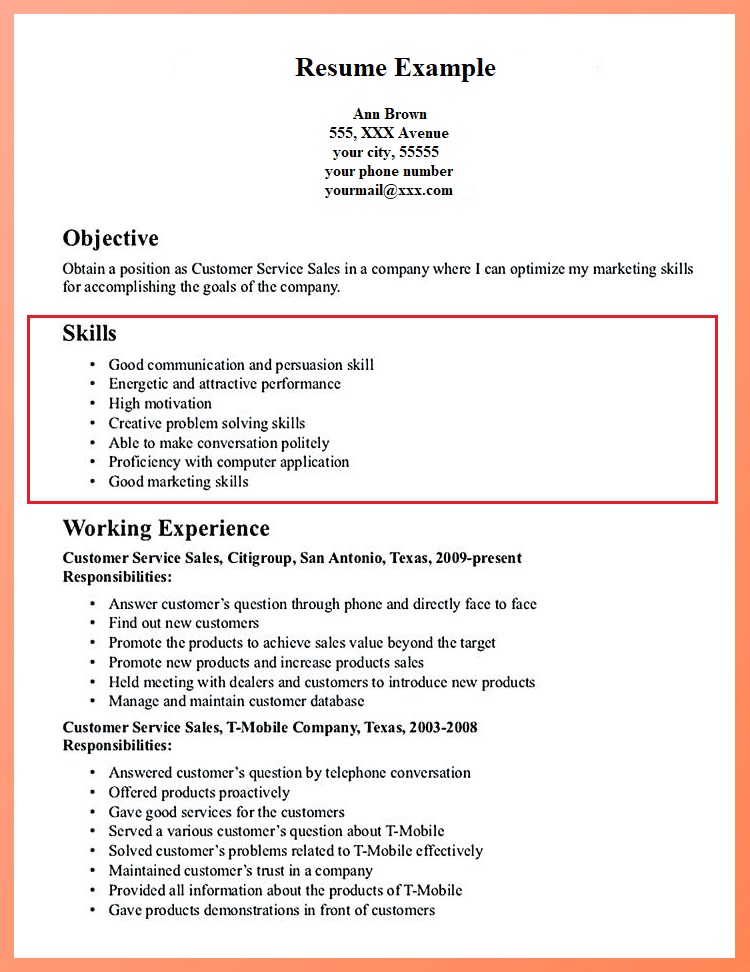 It is slightly harder to describe soft skills because they are not measurable. Additional skills to list on the resume of the soft variety comprise:
Communication skills. These often include presentation skills, written skills, skills of active listening, etc.
Interpersonal communication skills. Are you able to manage conflicts? Can you work in a team?
Organizational skills. Can you create a plan to complete a project?
Leadership skills. Do you gain leadership skills? Can you become a leader someday?
Research skills. Are you able to research a new topic and synthesize your outcomes?
Teamwork/collaborative skills. Are you one of the employees who are ready to help when a member of your team is in danger of not finishing their part of a group project?
Critical thinking skills. How do you break down an assignment or project to define what results you should get?
Social skills. Can you work with different people?
Criticism skills. How do you give and accept criticism?
Emotional Intelligence (EI) skills. Are you able to manage not only your emotions but the emotions of people around you as well?
Time management skills. Are you able to bring assignments and projects promptly? Do you come to training and meetings on time?
Creative skills. Can you bring innovative approaches to a project? Can you propose unique solutions to a vast range of problems that might happen during the job process? Are you aiming for something like a graphic design career?
Adaptability skills. How quickly can you learn a new production process, software, or a new protocol if you are just starting?
Self-motivation skills. Do you require constant direction from your superior if you are just starting a job? Can you do your job if you don't have a defined assignment?
Problem-solving skills. How skilled are you in solving both big and small problems?
Also, if you are interested in a marketing career, be sure to check our marketing resume writing service.
Conclusion
If you were looking for additional skills on resume examples, the list above should demonstrate the difference between hard and soft skills.
Keep in mind that you have to ensure that you have both hard and soft additional skills on a resume. Check whether they correspond to the expectations of your HR manager. Best of luck!