Complete Guide to Write a Photographer Resume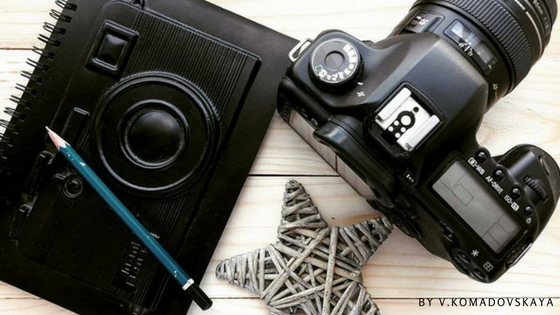 Knowing the key strategies for building your photographer resume will help you get the job or the clients. In this article, we are going to discuss the top tips on how to write a photographer's resume.
It has to provide all the necessary information for the recruiter as well as a portfolio section to make your document shine. These specific tips gathered by resume writing specialists will help you improve your photographer's resume!
Regular and Photographer Resume
The most common mistake that may hurt your career is using the wrong template. You should understand how a photographer's resume template is different from a regular one. A regular curriculum vitae comprises four major sections: education, employment history, skills, and goals.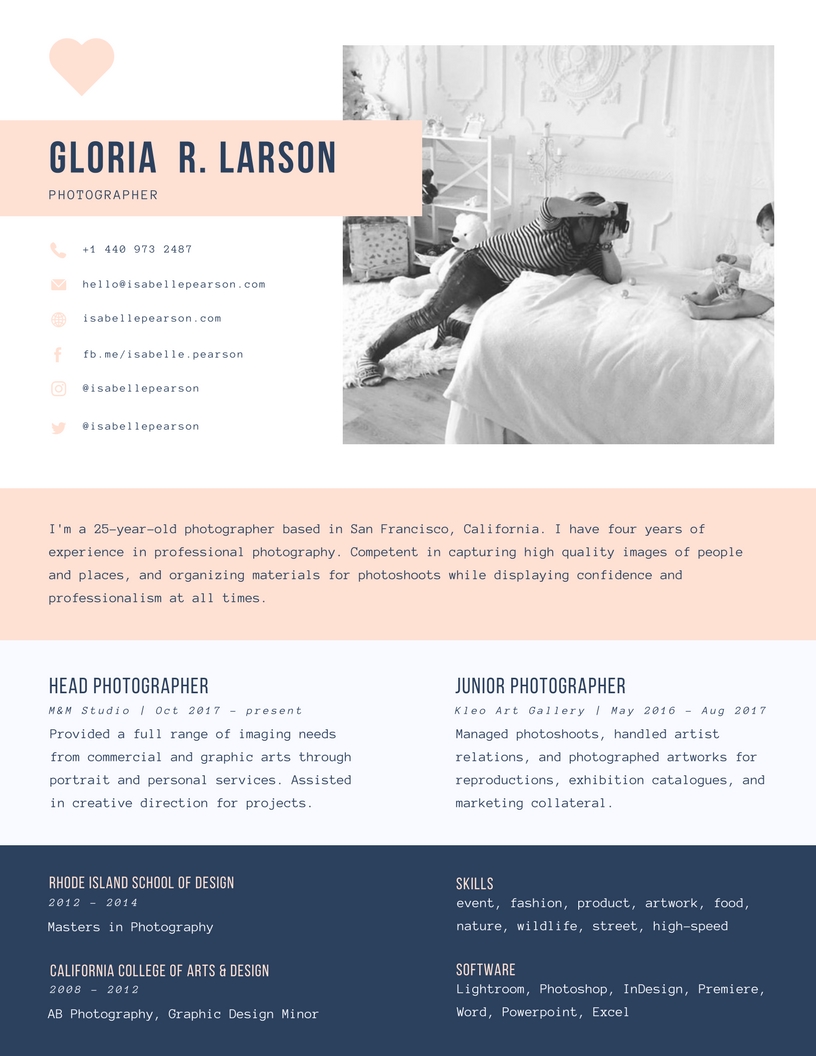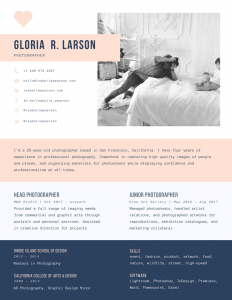 You won't find skill or creativity level in a traditional resume. But a freelance photographer's resume needs to have all of the above categories plus photographer resume skills and a portfolio section.
You may look at some photographer resume examples on the Internet to get a better idea of how to build your document. Keep in mind that resumes are written in different ways all over the world!
Just bear in mind that the most significant part of your resume is the visual section where you indicate your level of skills and creativity. This is the first thing prospective recruiters will notice and pay attention to.
Types of Photographer Resumes
Photography is all about visual presentation. Your best selling point is your portfolio as it's a great visual presentation of your skills and abilities.
In the past, photographers used to make portfolios with 8×10 images. This included a page with their employment history, credentials, and education. Surely, gaps in employment history always needed some explanation.
These documents had the same format as any other CV. At those times it was a kind of presentation of their best projects, which helped them get the clients and the desired job.
Nowadays, digital photography has changed the way you can present your skills. These days you can use various means of demonstrating your abilities to potential clients. Similar to graphic design resume writing, you have to showcase your work.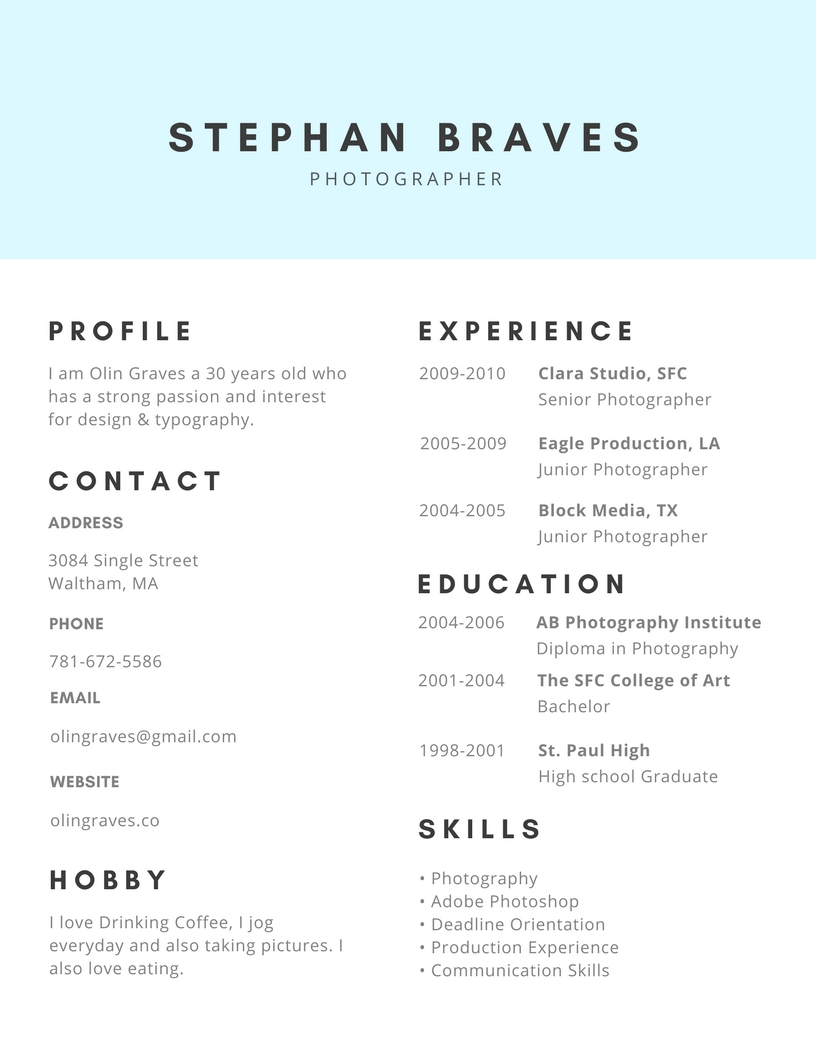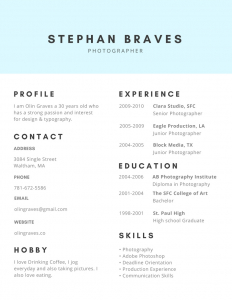 You may make a digital resume and portfolio, resume website, photographer website, PDF file, or flash presentation. The best way to select a suitable option is to check the photographer's resume sample first.
Keep in mind that any photographer's resume has two parts. One part comprises the typical sections, such as education, work history, skills, and goals. The second part is your portfolio section, which you can present in any of the above-mentioned ways.
For instance, for the wedding photographer resume, you may want to include your best wedding shots in the portfolio. The key here is to use your creativity and present your work so that recruiters will want to hire you.
Background History
Make sure you put the information about your education, employment history, and skills in separate sections.
You can use a general format outline as your photographer's resume sample. Later, the application document can be sent via e-mail, as a PDF file, or placed on a separate page in your website resume.
What is more, if you are interested in a technology job, don't forget to check tech-based CV mistakes you don't want to make!
Portfolio Section
The portfolio is an essential part of the photographer's resume, so make sure you don't forget to include your best shots to market yourself to potential clients.
The portfolio may be presented in different ways, such as flash presentation, website resume, or photography website samples (only pictures).
For instance, the website resume can be very functional. It looks like a typical resume format, but the portfolio section is presented on a single page together with the rest of the information.
Photographer's website concentrates on the best shots to highlight your skills, so it's great for advertising agencies.
For people who want to work on web-based projects or with animators, the best option is to use a flash presentation. Choose the most suitable option and build your impressive photographer resume.