How to Write a Beginner Information Technology Cover Letter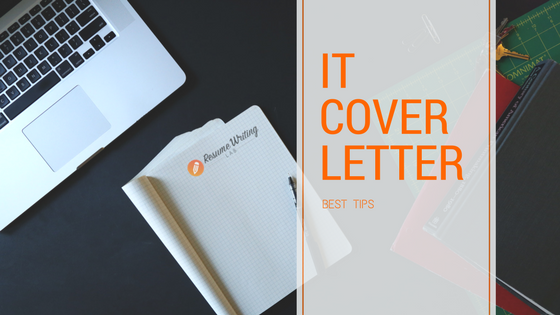 Do you need to write a cover letter and why is it so important? In most cases, this letter can make a huge difference between getting an interview or having your application ignored, so it makes sense to devote some time and effort to creating a persuasive cover letter.
A well-written and effective cover letter that provides the recruiter with all the credentials they are looking for in a perfect candidate will help you secure an interview.
You can also read several IT cover letter examples to get an idea of what you need to include in your document.
Luckily, professional cover letter writers can help you will find information on how to build a strong and persuasive entry-level IT cover letter.
Why Should You Write a Cover Letter?
The main reason why you need to work hard to make your application stand out and outshine the competition is that IT positions are very competitive these days.
Therefore, it's significant that you create a customized and professional letter for every job you are applying for.
Don't submit the same IT cover letter template for every IT job as there are different job types and each of them requires particular skills and credentials.
So, a resume created by some online resume generator and a generic cover letter created for a job that demands technical skills is unlikely to help you get noticed and grab the attention of prospective employers.
Best Advice for an Impressive Cover Letter
Use the keywords. If you want to outshine the competition and get your letter customized, you need to use the right keywords and phrases that are mentioned in the job description.
First, read the job listing thoroughly and circle important words, especially qualifications and requirements for the job. This is important even if you write a cover letter for an internship.
If you have enough experience with any of these demands, make sure you include these words in your document.
One of the best ways to make sure your cover letter gets the attention it deserves is by adding necessary keywords.
This is an important thing to do as keywords for an IT cover letter are different from those of an investment banking cover letter.
The best way to find applicable keywords is by looking through the job listing and qualifications of the job. Don't use keywords unless you can prove your qualifications and provide actual examples during an interview.
Example: if the job ad states that all applicants need experience with Java, be sure to mention about it.
Also, pay attention to our entry-level cover letter guide which can be helpful while creating an IT cover letter for entry-level jobs!
Make your letter customized. When you want to create a letter for an IT position, your document should include the specific skills and experience related to the position and relevant to what the recruiter is looking for in an ideal candidate.
Remember that your target is to demonstrate to the HR manager that you are a good match for a certain job, so your IT cover letter format should be tailored to the needs of each particular recruiter.
If you want to make a good impression, your IT cover letter has to be customized. Nobody will be impressed by a generic application.
You have to be clear about your purpose and state your potential role. Make it obvious what you can contribute to the cause of the company.
Pro Tip! Look up the job announcement for each particular position. HR managers often state what skills and qualifications they are looking for.
Even if you are writing an entry-level IT cover letter and your accomplishments aren't that impressive, you still have to customize it for each application you are going to send.
Highlight Adding Value
After that, remember the times you added value to an organization you worked in. Try to remember the examples that you can mention in your cover letter to make it more persuasive.
Maybe, you have increased website traffic by revising the layout? Or did you decrease the customer complaints after fixing a bug in a program?
Don't forget to mention that. The only secret here is to provide concrete and clear examples of your work accomplishments. Keep in mind that IT positions are among the best-paid jobs with growing salaries, so your accomplishments have to stand out.
Employers rarely want to hear your demands and requirements. Their purpose is to understand how you can benefit their company.
The easiest way to do it is by addressing your previous achievements. For example, you might have:
Increased traffic to a website;
Fixed bugs in a software program;
Significantly improved the layout of the website;
Reduced the number of complaints.
Pro Tip! You can look up "IT cover letter on Reddit" and find stories of people who actually managed to impress HR managers with their Information Technology cover letters.
Use bullet points. Job hunters tend to think that bullet points are necessary only for writing a resume or CV. But you can also add them to your letter.
Start with an introductory paragraph that determines the aim of your letter. Then, add a bulleted list of reasons why you are a perfect fit for the job. Start every bullet point with an action word. Pay close attention to the CV format, sections, and headers.
This way you will showcase to the prospective recruiter how your work experience and skills make you an ideal candidate for the position.
Edit. The last but not least tip is to proofread your cover letter before sending it. Check it for any grammar and spelling mistakes, as they can ruin your chances for the job interview even if your resume is impressive and professional.
Consider asking your friends or colleagues to help you and read through your letter. Try your best to submit a strong and error-free cover letter and increase your chances of landing an IT job.
If you think that grammar isn't important for your cover letter, you might fail miserably. IT jobs are highly competitive, thus, bad writing will hurt your chances. The bottom line: don't be lazy and proofread your cover letter at least three times.
However, spelling is not the only thing that should draw your attention. Keep an eye out for words and phrases that may drag your cover letter down.
You can search for IT cover letter examples for the resume to make sure your application documents can work in synergy.
Use Bullet Points. IT cover letter format may vary depending on the company, however, the use of bullet points will benefit you.
Bullet points are great to help the reader navigate through your application. For instance, a bulleted list of skills applicable to this position can instantly catch the HR manager's attention.
Pro tip! Each bullet should contain an action word. However, be careful with certain resume and cover letter verbs.
Keep in mind that the best IT cover letter will always leave a positive lasting impression with unique detail that speaks to the recruiter. Do your best to create one. Good luck!