Are Cover Letter and Application Letter the Same?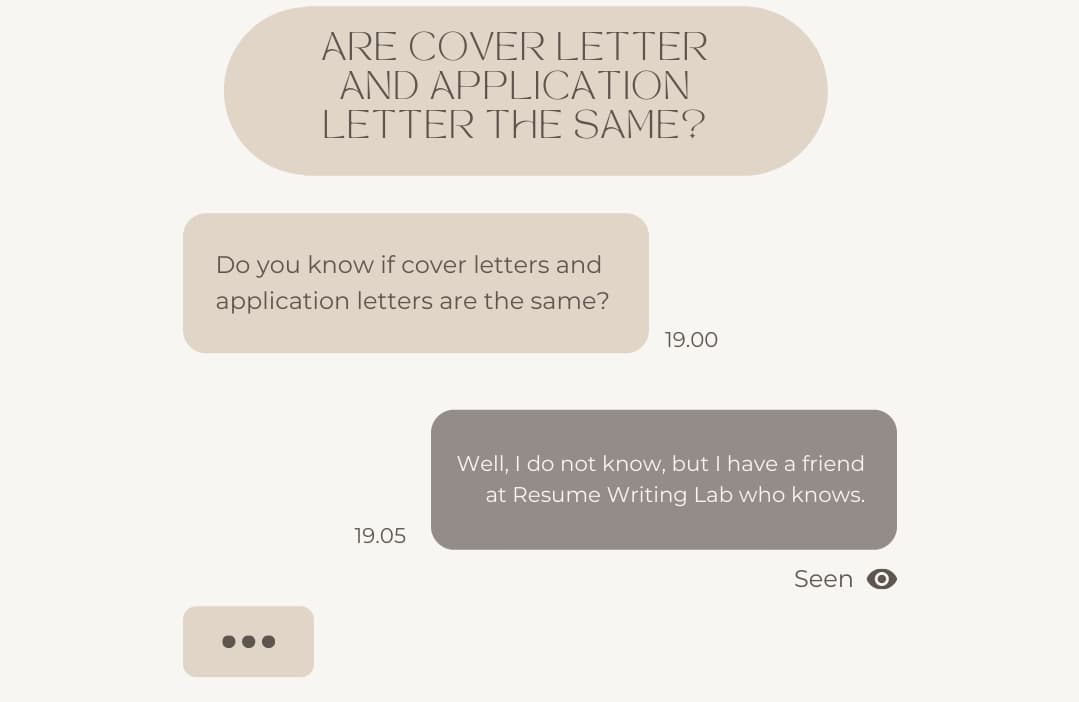 While cover and application letters are usually used in the same contexts, every job seeker has to know the significant differences between these two documents.
Nowadays, application and cover letters are sent via email, so, it's also important to familiarize oneself with the writing trends and standards of online documents.
So, What's the Difference?
The main difference between applications and cover letters are:
Application documents are considered to contain in-depth information about candidate skills and qualities while cover letters are merely used for submitting the documents.
Cover letters carry out simpler functions and only define your professional capacity as a sender, a recipient, and the purpose of the letter. Application letters perform three main functions: to draw the attention of the potential recruiter, to reflect you as the perfect fit for the position, and to secure the interview.
Application letters highlight qualifications, skills, strengths, and previous jobs to which this information should relate to the job applied. Done properly, it will showcase you as a good fit for the position. A cover letter can omit specific details, though it must include contact information and motivate why you're applying for the position and why you're good for it.
Cover letters are shorter as they don't include detailed information. Applicant documents shouldn't exceed one page. In terms of improving career opportunities, wherever possible your letter should consist of three paragraphs in which you introduce yourself and your objective in the first paragraph. You should present your strengths in the second paragraph and propose an interview in the third paragraph.
Cover letters aren't considered the decisive element of an application package. Application letters usually accompany resumes in most cases, as they can offer more about your professional candidacy.