How to Introduce Yourself in a Letter: Useful Tips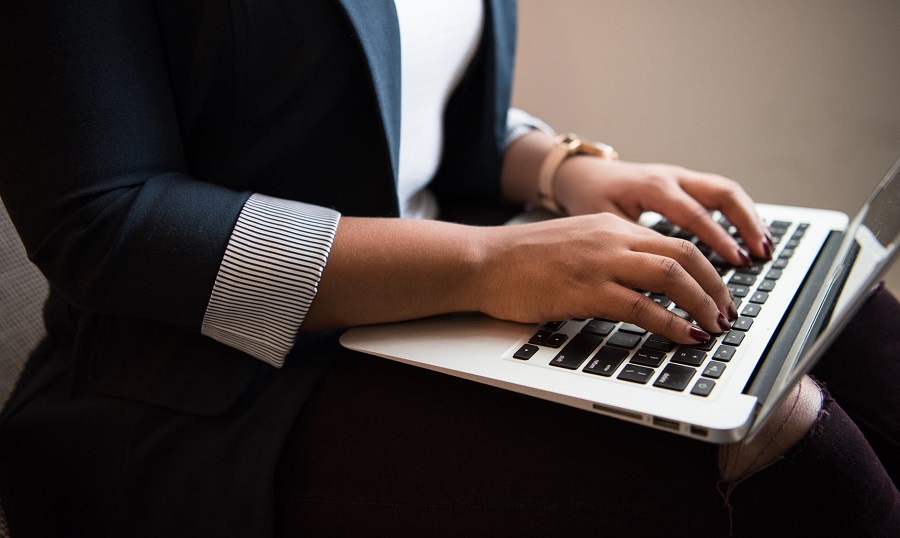 What is a letter of introduction? And how can a letter of introduction sample help you land your dream job? This is a piece of correspondence that is sent via email and introduces a specialist to another colleague or a person to a friend.
There are various reasons why you may need to know how to write a letter of introduction. You may write it to introduce one coworker to another, introduce new team members, new customers, and clients, a freelancer or a contractor as well as introduce yourself as a candidate for a certain position.
Basics of Letter of Introduction for Yourself
A letter of introduction for a job can be helpful for every job hunter and clearly tell potential recruiters all the necessary information about you as a candidate for a position. A letter of introduction example may also help to connect people to acquire new skills, introduce a new team member, or move the startup forward.
In this guide, you will find useful tips on how to craft a letter of introduction for teaching and how to write a letter of introduction for a job.
According to a recent LinkedIn report, over 80% of job hunters consider networking to be essential to their career success. On one hand, professional networking can really help you land a decent job faster.
On the other hand, not every successful job searching process involved direct networking. Sometimes who your friends know is even more important than who you know yourself. Writing a formal letter of introduction template can help you establish new connections and find the desired job.
Types of Letter of Introduction for Employment
Basically, there are two types of letters of introduction:
Introducing a connection to somebody you know. This type of letter is suitable when you want to introduce somebody you know to a third party. This is an informal type of letter of introduction example. You know both people so it's up to you what words to use when writing this paper. However, experts suggest keeping it more formal and explaining why you are writing. Also, describe the person you are introducing and what they need. Include the contact details of the job hunter.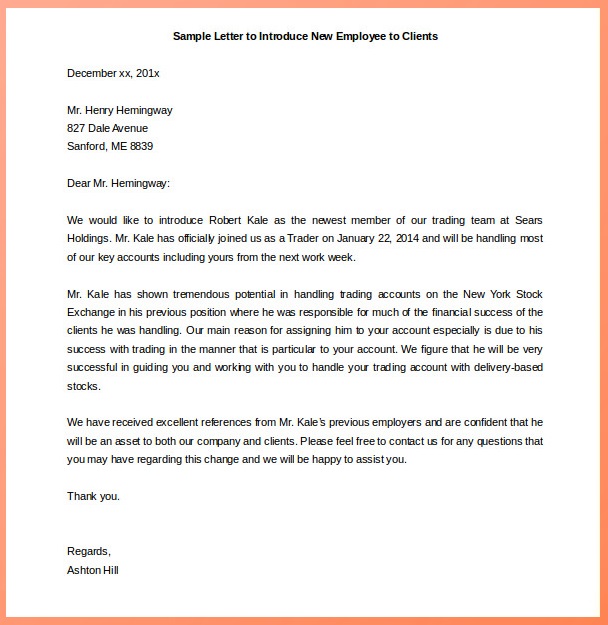 Introducing yourself for a job referral or help with your job searching process. In this sample letter of introduction, you are writing to a person you've never met. You need to keep the letter of introduction format formal and include the following details. Explain who you are and what your reason for writing is. Write about things you would like to get help with, such as job opportunities or industry insights. Be respectful and provide your contact information on how the person may reach you.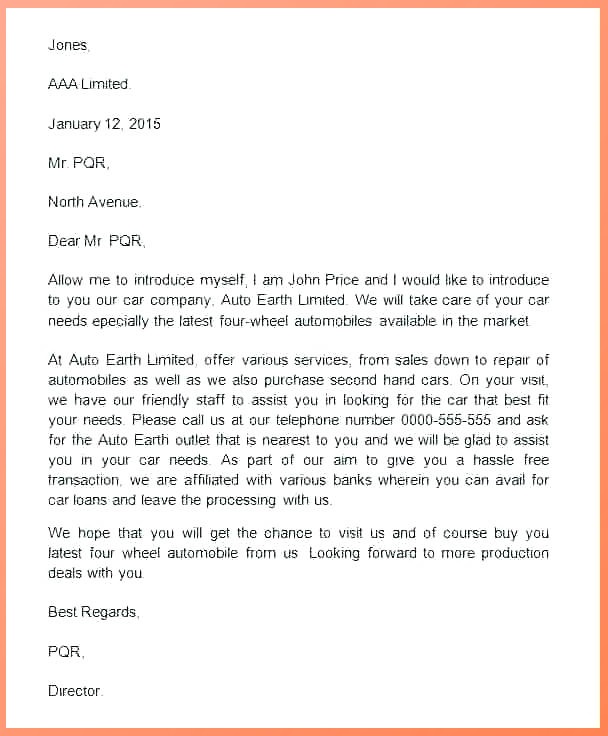 Letter of Introduction vs. Cover Letter
Your resume is the main application document but not the only one necessary to land a decent job in business or any other field. Is a letter of introduction the same as a cover letter? They serve the same purpose to help you get noticed so you may need to add both of them to a portfolio. However, there are several distinctions between a letter of introduction for the company and a cover letter.
Letter of Introduction

Cover Letter

This letter is aimed at showing
yourself as a candidate for a
certain field or a certain company.
It helps HR managers to get
to know about you as a potential
candidate for their position.

This letter is aimed at showing
you are looking for a job interview
with a particular job you've
found. You should write about
how you found the position and
what makes you a perfect fit.

Demonstrates your
experience, education, skills,
and qualifications in general
and how you can apply them
in a certain field or army.

Demonstrates particular
skills as well as addresses
requirements and details that
were specified as necessary
for a certain position.

A letter of introduction is
not a response to a specific
job posting or advertisement.

A cover letter
is a response to a specific
job posting or advertisement.
How to Write a Letter of Introduction
While there are different situations when you may need to write this type of letter, there are certain steps for crafting it. Here are the steps you should follow to write your own outstanding letter of introduction.

Open your letter with a short greeting and keep it formal. If you are writing to a friend or a colleague, you may use informal and friendly greetings. "Hello" is perfect for a formal letter, whereas "Hi" will be enough for an informal one.

Explain the main purpose of sending this email. Include the necessary context to help the person better understand the point of your writing and what you are looking for. If you are introducing another person, make sure you give their full name and title. Give any useful details on how they may be helpful for each other or might work together.

It's essential to mention contact details so that the person can reach you. Include the phone number and the email address. Add the full name of the person you are introducing as well as their role and how it may be relevant to the reader.

Any further actions that may be needed can be included in this part of your letter. Write about the actions that you are waiting for from the reader or the steps you will perform later on. Speak to the reader by name and keep it clear of what you are willing to do next.

Always end up the letter with a formal sign-off such as "Sincerely," or "Thank you." Don't forget to mention your title, full name, and contact details.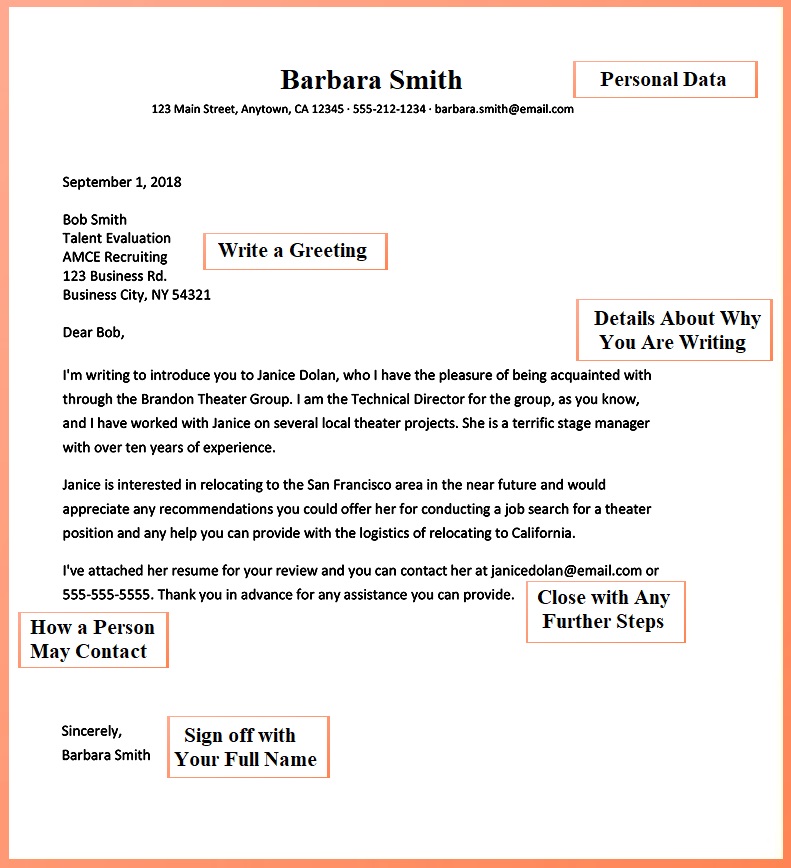 Tips for Writing a Letter of Introduction for Teaching Job
One of the most significant tips to remember when crafting a letter of introduction for teachers is to keep it to the point. A teacher's resume is not enough to know everything about you. But bear in mind that the person you are writing to is busy, so keep it short and don't make them waste their precious time.
After you've introduced yourself and mentioned your title, briefly describe who you are and why you are writing this letter of introduction teacher. Are you looking for some help with job opportunities? Would you like to apply for a teaching position?
Be clear and keep your letter of introduction teaching formal as you are not emailing your friend. Tell about your education, relevant qualifications, and necessary skills that will be helpful to land a teaching job.
You may also provide a short explanation of your current job duties as well as professional accomplishments so that prospective recruiters will be interested in hiring you. Let the reader know that you are available and would like to land a decent teaching job where you can apply your skills and experience.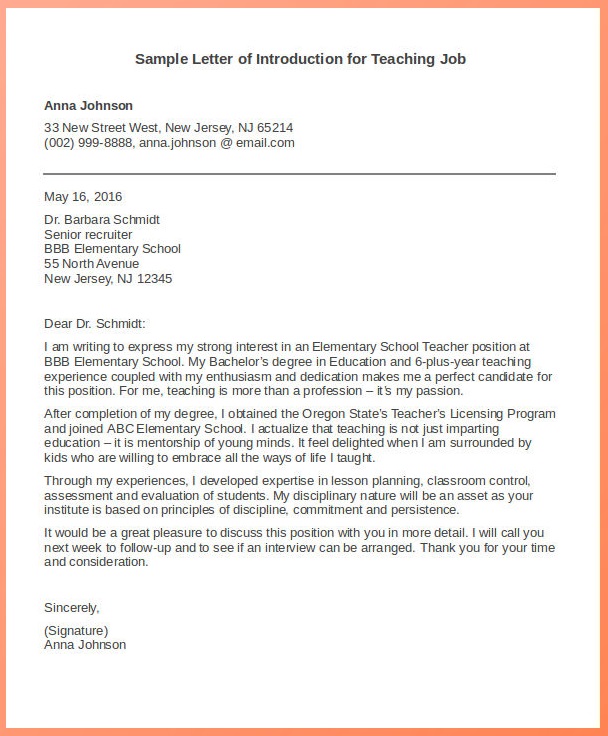 All in all, a well-crafted letter of introduction may result in a great relationship and help you get a new customer or land a new job. Follow these tips and write your persuasive letter of introduction.