Lace Your Job Fair Resume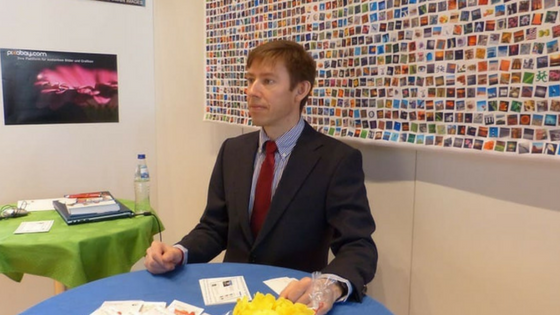 If you are going to attend a job fair, you need to know about important tips to pay attention to get the most out of such an event.
Of course, you should be ready with your resume prepared in the necessary format and copied enough times.
Some applicants searching for resume writing services while others prefer writing on their own. Anyway, you need to learn important features and understand hiring principles. To know about the other necessities you should bother, just read the following tips about your resume writing to be fully prepared.

Set Limits
Despite your great work experience, a lot of knowledge, and special skills, your top resume still can't be more than two pages long.
It is difficult to cut personal information, but be sure that hiring managers will not be interested in your resume if you overload it with all possible descriptions and examples.
According to professional resume writers, you should provide the most important and up-to-date information only on one page. You can use an extra second page, but only if you have something appropriate and necessary to tell. Make sure you cross out repeated skills and experience, irrelevant information, and another sort of extra writing.
Make It Kept Together
In case you can't fit on a single page, think about a paper clip to be used to keep all pages of your resume together. This is really helpful, as hiring managers always have a lot of resumes, especially being at the job fair, so several pages of your document can simply get lost.
To prevent such a situation, use a simple paper clip, but not staples. It is also important to note because a hiring manager might need to scan information provided in your resume, and staples will definitely add unpleasant work.
So a paper clip is a good solution for such a situation, as it shows your understanding of all the hard work done by hiring managers.
Be Consistent
It is necessary when you choose the format, paper size, and font of your resume. You need to be creative writing your CV, but you should not use different fonts and colors, as your writing still has to be readable.
Also, pay attention to the paper size, as it is recommended to use standard size 8.5″ by 11″. This will also be more handful for hiring managers, as your resume will correspond to standard sizes and will not require a special folder. Though, don't forget to create an effective resume summary.
Highlight Important Info
From the first look at your resume, a hiring manager should understand whom this CV belongs to and how you can be contacted. This means that you need to write your name and contact information on the front page at the beginning.
At the same time, you can use bigger font size to highlight this info, but don't exaggerate this recommendation using the biggest possible font size. Just make sure that your resume is organized in a good way, and all necessary information can be easily found at once.
Make a Plan
Before attending a job fair check the information according to employers that are going to take part.
Then having this information, make a route to visit all interesting for your employers. Moreover, this will help you to understand what type of resume you should prepare.
For example, there could be different directions of jobs presented at a fair, so you can make some copies of your resume giving necessary and unique information for a particular employer.
Don't lose time visiting unimportant companies and try to concentrate on your desired position. In other words, you have to prepare thoroughly or as an executive career coach Maggie Mistal says "get a career power back".
Prepare an Elevator Pitch
It is an important part of your self-presentation. This is a quick summary describing your skills, experience, and career goals.
Be ready to tell yourself with such a quick and short presentation, and to make a good first impression, as the result of your meeting is totally dependent on this short conversation with an employer.
Now you understand that making your resume readable and stunning is a possible task that you can do. So, use the given recommendations and you will definitely be noticed by hiring managers at any job fair.