What to Bring to a Job Interview: 9 Tips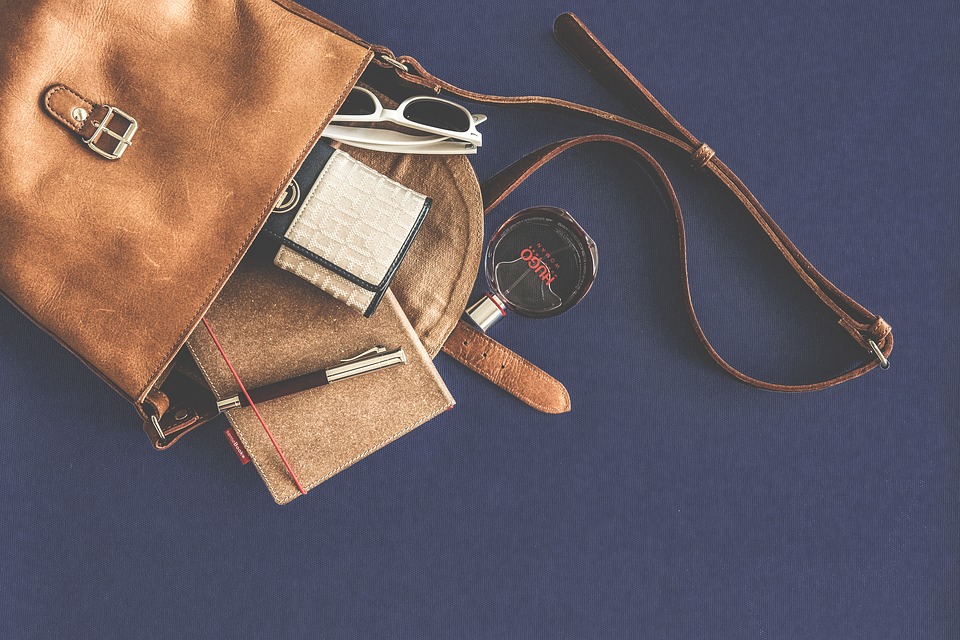 Congratulations, your requested resume has been applied now you're just about to head off for your job interview. What are your first thoughts on your interview preparation? Dressing up nice, using your new perfumes or maybe taking your lucky talisman?
Nobody doubts: looking neat and presentable is more than just important for your first meeting with job employers, however, besides a nice external image, there has to be heavy luggage of necessary documents and other things to take in your bag.
Unless you want to be "pleasantly surprised" by the number of required papers that should be taken with you, but you haven't actually done that, the list below would become your personal crib in order to feel confident no matter what exactly recruiters would ask you to show.
1. Take Copies of Resume
In most cases, you wouldn't need a hard copy of the resume, because your job interviewer will already have it himself.
However, you should always be ready for some kind of urgent situation and give your own copies, demonstrating the fact that you've had quite a serious approach to the matter.
2. Include Resume Addenda
Right after the resume itself, there could be a special addition that supports some of your previous statements. The purpose of the addendum is to disclose the results of your maintained projects.
According to professional expects, they consider addenda a good way to avoid unnecessary details in your professionally written resume, most of which are still worth mentioning.
One more useful tip to that: the addendum doesn't have to discuss right during the process of the interview – you can always talk about the main concepts of your projects – the other information can be easily read by recruiters later.
3. Higher Education Diploma
Obviously, a job manager would need a confirmation of the fact where and what education you've obtained.
4. Print References
Don't try though to poke your references to the interviews at the first minutes of your conversation. First of all, not each of them checks references generally. Take out references only if you're asked to provide them.
We do advise you to take 3 professional references, not more or less. It's obligatory to provide the name of company and contact information.
5. Use Materials from the Previous Job
A so-called portfolio, created from various data, which demonstrates the results of your work, shown in layouts, schemes, or drawings to other people. The portfolio is appropriate for any creative job – anything from artists to architects. For applicants, who want to demonstrate their experience, the cover letter is very important too.
6. Create Presentations
You never know if your interview would want you to show a brief presentation, based on your portfolios and other documentation as well.
However, if there's a lack of time, such an idea wouldn't be great both for you and your hiring manager.
7. Think of Several Questions to Ask
In the end, you are expected to ask questions, unless you have ones, obviously. Generally, discerning questions, are asked by a job applicant and connected to the specific job environment you are going to work.
Take another minute to look through the website of the company or any other Internet resource that will contain information about the organization's plans and perspectives for the future.
Resume Writing Lab asserts: that job interviewers will be astonished by the way you got prepared for your conversation, which will demonstrate your diligence and willingness to get the desired position.
Besides, it's absolutely normal to ask to specify the exact amount of salary in order to avoid further misunderstandings between you and the employer.
Moreover, we would like to suggest to you a list of things you ought to omit during the job interview.
8. Cellphone
Letting your phone constantly ring throughout the process of the interview, as much as responding to those calls, is absolutely impolite.
9. Generic Questions
The importance of asking questions has been already mentioned above, though it doesn't mean you have to ask about basic and banal information that can be easily found if you do a little research about the organization.
Showing your unawareness of primitive facts, connected with the size or number of branches the company has all over the world, can end up in non-positive to your decision.
And don't forget a good mood and a sincere smile 🙂