Resume Proofreading Services
At ResumeWritingLab, we have expert resume writers who provide the best resume proofreading services online. Since we have helped thousands of clients prepare winning resumes and cover letters, we are confident that we have what it takes.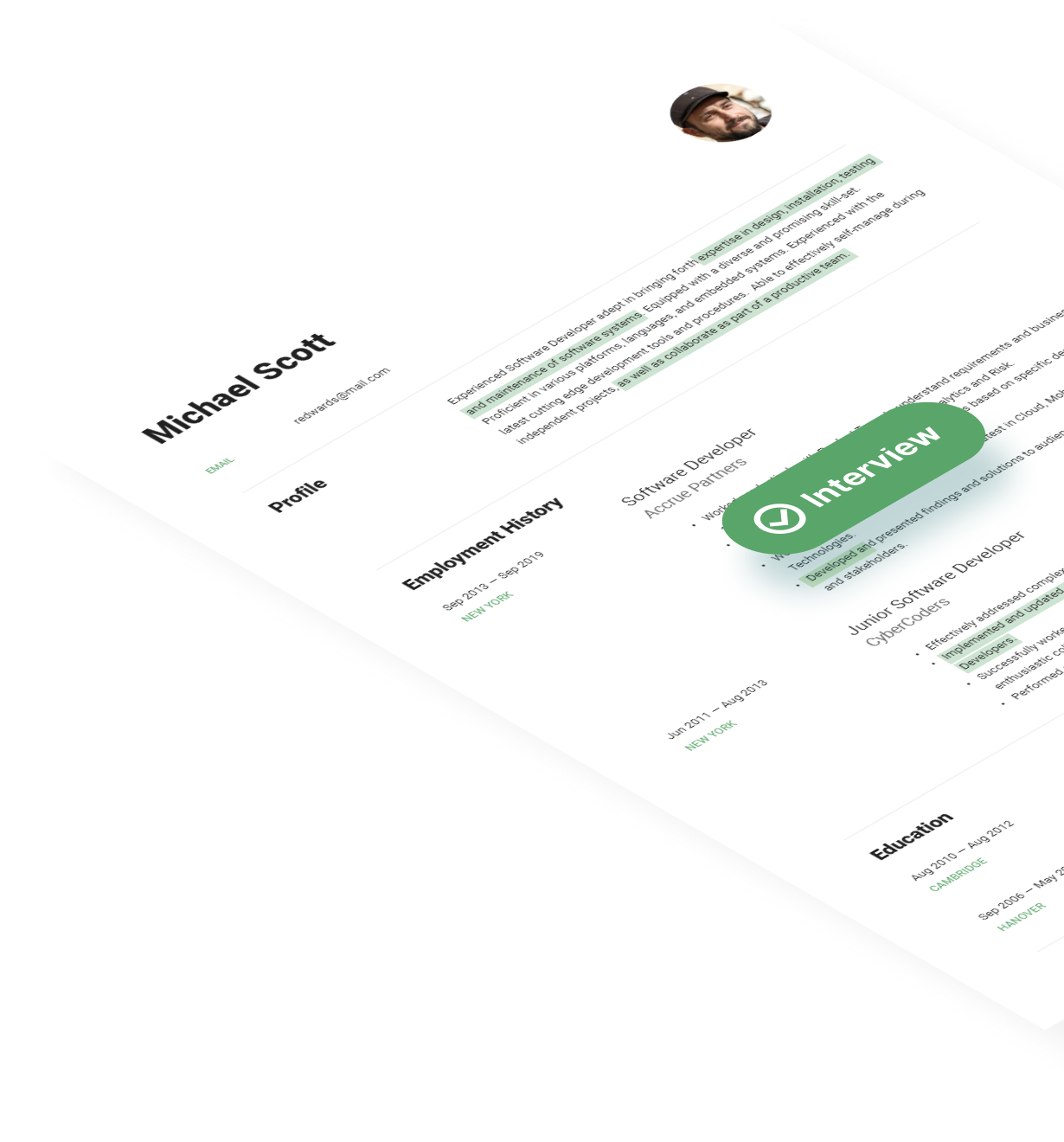 Resume Proofreading Services: Benefits
There are so many benefits of using our writing services, and we will be listing some of them in the paragraphs below. It is essential that clients know what they stand to gain in using our services, and how it will benefit them at the end of the day.
1
Zero Mistakes:
We assure clients of zero mistakes during our CV proofreading services. We check spelling, grammar, punctuation marks, redundancy, and minor mistakes that can make a CV look unprofessional.
2
Unique:
A crucial feature of a great resume formatting service is its ability to maintain uniqueness. Your document must be tailored to your specific skills and abilities. We guarantee such unique CVs.
3
Correct Format:
When you use our resume and cover letter proofreading service, you are assured of getting properly formatted documents. This ensures professionalism and that the recruiter can read them easily.
4
Extensive Research:
To not look like a fraud, you must do extensive research on the company you're applying to. Know the company's aims and other important details. We do this when writing your CV for you.
FAQ
What are your essential tips on how to proofread a resume?
Our
CV editing service includes proofreading
, and at ResumeWritingLab, we believe this is the most important action before submitting a CV. Nothing turns a recruiter off faster than grammatical errors and big blocks of unreadable texts.
Let's show you a few helpful tips on how to proofread your document personally:


Read Aloud: the best way to catch an error or mistake in your writing is by reading it aloud. When you read aloud, you will easily detect and correct any mistake immediately. This is especially helpful in cases like grammatical and spelling errors.


Spell Checks: you can use spell check tools online for an in-depth correction. Most times, no matter how much we read, we might not be able to catch some errors like tenses, too many adverbs, etc. With these tools, you only need to paste your work into their app and scan it. Since these apps are expensive, you can trust our CV formatting services to do thorough research.


Check formatting: reduce big blocks of text, change tiny font sizes, and correct inadequate margins, poor spacing, and other issues. If you are not confident in doing this thorough format, download a standard resume template and just input your information.


How much does it cost to hire resume proofreaders?
If you're looking for a CV proofreading service at an affordable cost where you don't have to break the bank, then ResumeWritingLab is for you.
Let's check out our editing service prices:
Resume Editing Service


Entry — $79.00


Professional — $149.00


Executive — $229.00


Federal — $329.00


Additional services include:


Career coaching — $125.98


Thank you letter — $49.00


Follow-up letter — $49.00


The entry level is suitable for recent graduates with less than three years of experience. The portfolio is still a little concise, so they're advised to keep it as simple as possible.
The professional CV is for professionals looking to advance their careers. They have experience, but not as much as C-level applicants. The executive is for those savvy professionals looking to get C-level positions.
Federal is for those applying for a position in a federal agency. Depending on where you fit in, you can choose any of these services, and we will reach out to you.
Why ResumeWritingLab.com?
As a job seeker, you should
have ResumeWritingLab on speed dial
. We provide premium services on all types of professional writing across all ranges, like
student and entry resume writing service
, editing, formatting, and so on.
We are one of the few career-related platforms that put their clients' needs first. They have a team of professionals working tirelessly to only write unique and outstanding content that stands out.
How much do proofreading services cost?
This depends on your package and the type of CV you're looking for. As an entry-level client, you'll only have to pay $79, a professional will pay $149, an executive will pay $229, and a Federal client will pay $329.
How much does editing a resume cost?
At ResumeWritingLab, editing and proofreading fall under the same editing category and carry similar costs. All you have to do is clarify your exact need with an agent, and you'll be directed from there.
Can I pay someone to edit my resume?
Yes, of course. One of the services we offer in our organization is CV editing. We have a team of writers with years of experience whose job is to help clients like yourself be the best.
How do you proofread a resume?
We have listed a few tips above to help you properly proofread your document and make it stand out from the rest. Just read the tips and follow them. You can also reach out to us for more assistance.