How to Export LinkedIn Contacts to Excel?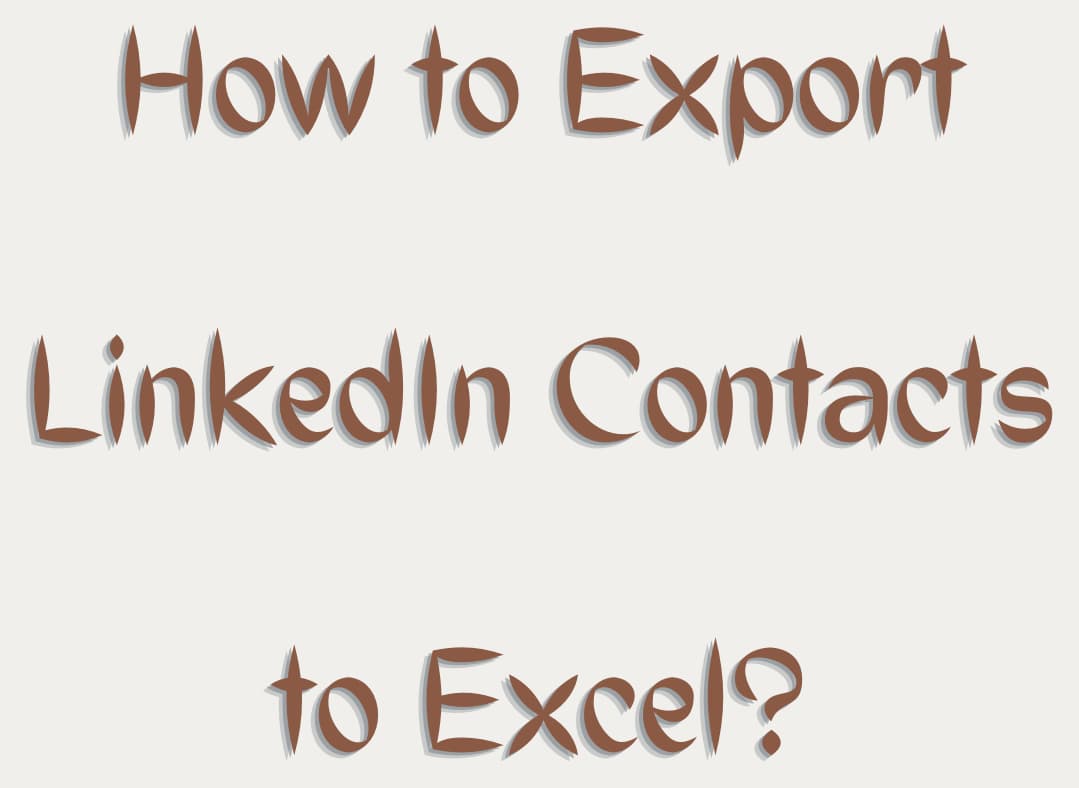 There are five easy steps to export LinkedIn contacts to Excel. At the top of your LinkedIn page, you will find the "My Network" button.
Click My Network.
Click Your Connections on the left side.
Click Manage synced and imported contacts at the right top of the page.
Click the Export contacts button on the right side of the page.
Click Request Archive.
After that, you will receive an email with a link that allows you to download the CSV file to your computer.
Unsupported Formats
Unfortunately, CSV and vCard formats don't support Hebrew, Chinese, or Japanese languages because they have no extended system of characters. Currently, the website doesn't allow to export connections that aren't 1-st degree.
If you decided to start a job search, check our tips on how to write a LinkedIn profile summary.
People, who don't know how to export LinkedIn contacts, should take into account that there are two types of files: fast file only with limited data and fast file plus other data with extended information.
Now you can use all data for business development, marketing, sales, and other purposes.
Apply to Linkedin Profile Writers