How to Write a Biography as a Champion
Professional biography writing gets more crucial because nowadays, people do not have time to read lengthy documents.
Biography is written for many reasons: applying for a job, publishing an article, general networking, publishing a blog post, and so on. This is the best way to describe yourself and your activity briefly.
Writing a professional bio is vitally essential. You best get on with it and stick to these easy guidelines to be proud of your brand. Here are some steps suggested by our online resume writer service to follow.
Identify Your Aim
It is quite probable that your bio exists somewhere on the internet already. If you are a blog writer, your bio is in the section "About page". If you have a LinkedIn profile, it is your LinkedIn profile summary. If you have Twitter, this is your…Bio! These first two have the same number of characters –  140. Only Twitter requires less.
What is the reason for writing a bio? Who is a recipient? Think about your readers and what attitude to your personality you want to generate.
There are many various types of biography: the professional ones to apply for freelance, the comedy ones, filled with jokes, for your friends, and so on. When writing a bio, think about your audience.
Third Person Perspective
It is hard to see yourself objectively. When you look at a book cover, the bio will be written from the third-person perspective, even though the author mostly writes it himself.
It is wrong to write something like "I lived in London for three years and speak four languages". From the third-person perspective, one should write it: "Melanie lived in London and spoke four languages". Additionally, you might want to check bilingual resume writing tips.
Professional Biography Format
Depending on various purposes, you may need micro, short or long biography. Different recruiters and publicists ask for the bio in different lengths. That is why it is better to prepare several biography versions of varying sizes beforehand.
The micro biography is just a sentence that you can use for your Twitter profile. The short one ought to be a paragraph long. The more extended biography should fully sum everything up.
As a matter of practice, the short biography should be approximately a hundred words; the long one can be one page or slightly more. Keep in mind that biography formatting is different from resume formatting.
Begin with Your Name
The first sentence in the biography should contain your name. It helps the reader understand who he is reading about.
When you get to know a new person, you start with the introduction and then move on to the matter.
State Your Business
Just like in a resume, or professional biography, a writer wants to inform you about your occupation and achievements as soon as possible. It will hook your reader and encourage him to continue reading as well.
For instance, you can write that you are an "open market salesperson" and you have "increased sales by 60%" in your previous job. It is a balm to the heart of any sales manager.
You can also check sales resume objective writing tips to understand what potential employers want to see.
Describing Your Personality
Writing something unpredictable will add a flower to your biography. As a variant, you can add a joke or some interesting information that will intrigue your reader.
Probably you have read some biography templates ending with "in his free time, he likes writing about himself in the narrative". This small funny joke can achieve affection.
If you have some unusual hobby, it can also be interesting for a reader. The main thing is to mention it only marginally instead of filling the whole biography with it.
Also, if you are interested in Spanish-speaking jobs, be sure to check the Spanish resume writing guide!
Contact Details
Finish your biography with contact details or hyperlink the content to ways of contacting you, for instance, by email or LinkedIn profile.
Proofread and Rewrite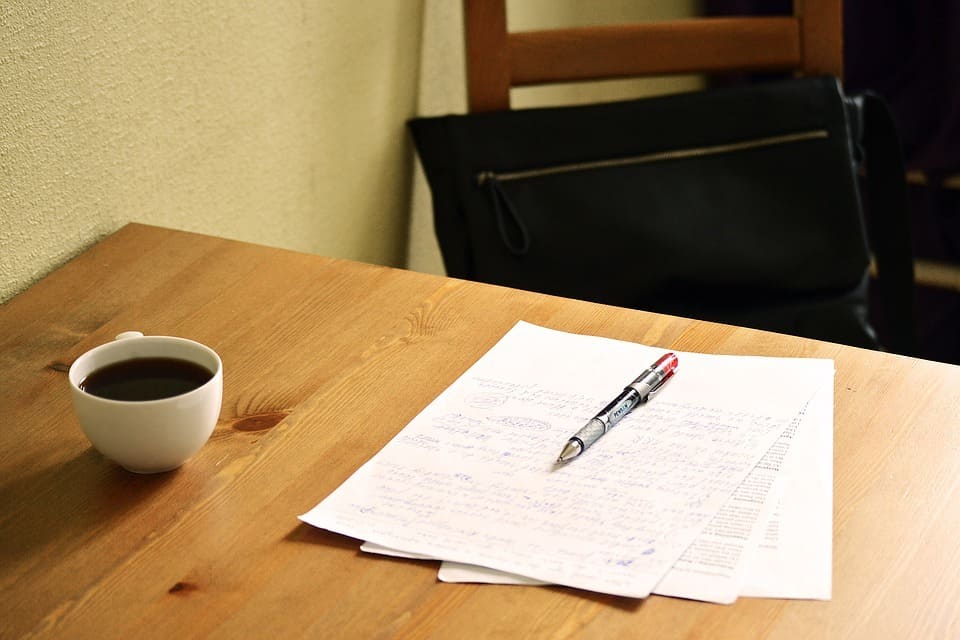 Ask your friends to proofread your professional biography before publishing it anywhere.
Do not forget that the biography is a living document, and you ought to review it every month. It is pretty tiny. It will not take much time to change something slightly, but these changes can mean a lot to your reader.
Conclusion
The professional biography gains more and more popularity. It can sell your brand. Let's hope these guidelines will help you achieve what you want: getting a job or getting published.
When you have a professional biography of good quality, please send it to the right people and make sure they read it!