Top Professional Resume Writers in Dallas, TX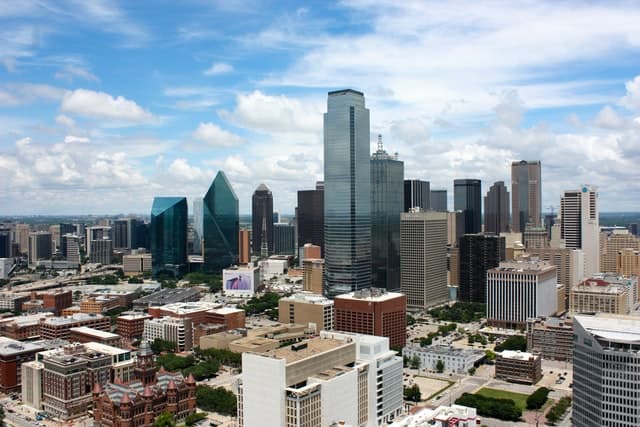 Are you just starting out on your career journey? Or are you thinking it's about time you climbed a little higher up that ladder? Or maybe you're even looking to branch out in a whole new direction?
Whatever your career goals, you'd better believe that you're gonna need a killer resume to even get noticed in today's job market.
The past couple of years has seen huge changes in the world of work, with many people deciding that it's time to change their job. This means you better be prepared to face stiff competition in whatever kind of work you are looking for.
So how can you be sure that prospective employers won't toss your resume into the trash with the hundreds of others they receive each day?
Should you write it yourself or invest in hiring a Dallas resume writer to do it for you? Is it worth using one of the many professional resume writers in Dallas, TX? And if you decide to go with a professional, how do you choose which one? Which are the best resume companies in Dallas, TX?
To help you make your decision, we took a look at 10 of the best resume companies in and around Dallas, TX. If you think you got to use one, keep in mind that you can actually work with any of these services online or by phone.
Resume Writing Lab
Founded in 2014, ResumeWritingLab grew quickly into one of the leading resume writing services in the country, creating complex resumes for clients at all levels and in many different fields.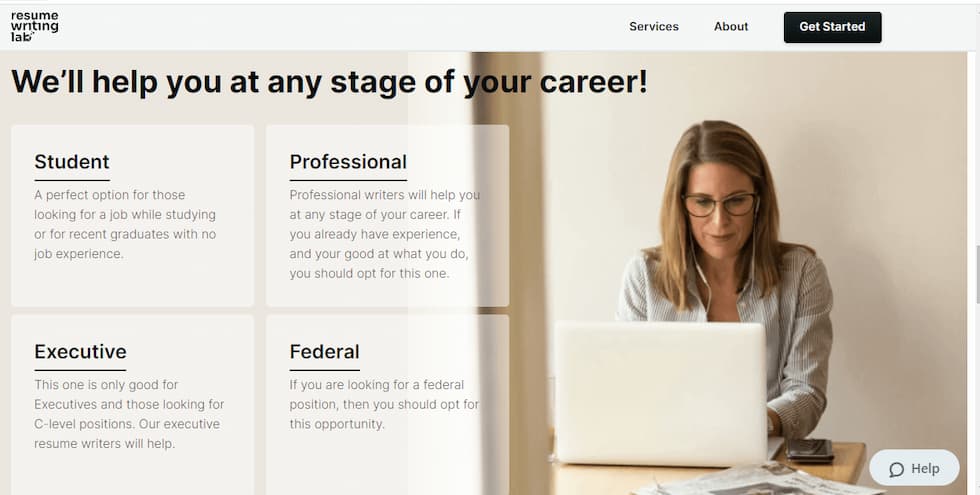 Boasting 5-star reviews on Sitejabber, we have also been featured by Top Resume Writers, TOP 20 Writing Services, and Lifehack.
Our team of 200+ professional writers make sure that all our texts will pass the Applicant Tracking Software (ATS), used by many Human Resources departments to ensure that only the most suitable applicants are shortlisted for interview.
Creating your resume with us is a 4-step process:
Choose which type of document you want and submit your order
Complete our questionnaire, so we can get to know you better
Your writer will organize your info in an attractive and professional-looking format, using all the keywords employers will be looking for
Your completed resume will be with you in 3-5 working days
Our Services:                                               
Resume writing / editing
CV writing / editing
LinkedIn Profile creation/makeover
Cover Letter writing

Pricing:
The cost of your order will depend on your individual needs – just check the boxes for the services you want, click on the payment tab and we will calculate the total price.
Our secure (SSL encrypted) payment system offers flexible payment options, including Visa, MasterCard, American Express, PayPal, debit cards, etc.
For the Basic resume writing and Cover Letter service, you pay a one-off fee of $179.99, which includes a professionally written and attention-grabbing format, with unlimited revisions
An extra $50 gets you our more comprehensive Optimal service, which includes the creation of your LinkedIn profile
Our All-in-One service, at $399.99, includes the Optimal service plus Career Coaching service and 24/7 support
Pros:
Fast turnaround
Great reviews – 9 x 5* on Sitejabber
90-day Customer Support
100% Customer Satisfaction Guarantee.
TopResume

When looking for Dallas resume writers and choosing to have your resume written by TopResume means you can be confident their professional team of writers will do a great job of selling your skills and experience to potential employers, using a format and keywords optimized to ensure it passes the ATS.
Your first draft will be available within a week and the completed document with you in around two weeks.
You tell them about your work history and career goals, plus any other relevant information
They will assign you a writer who knows about your industry
You work with that writer to produce your 1st draft
You send feedback to your writer, who will provide up to two revisions during the following week
Your completed document is delivered to you by the end of the second week.
Services:
TopResume offer a range of services, from basic resume writing to more comprehensive packages that may include a Cover Letter, Interview Guarantee and a revamp of your LinkedIn profile.
Pricing: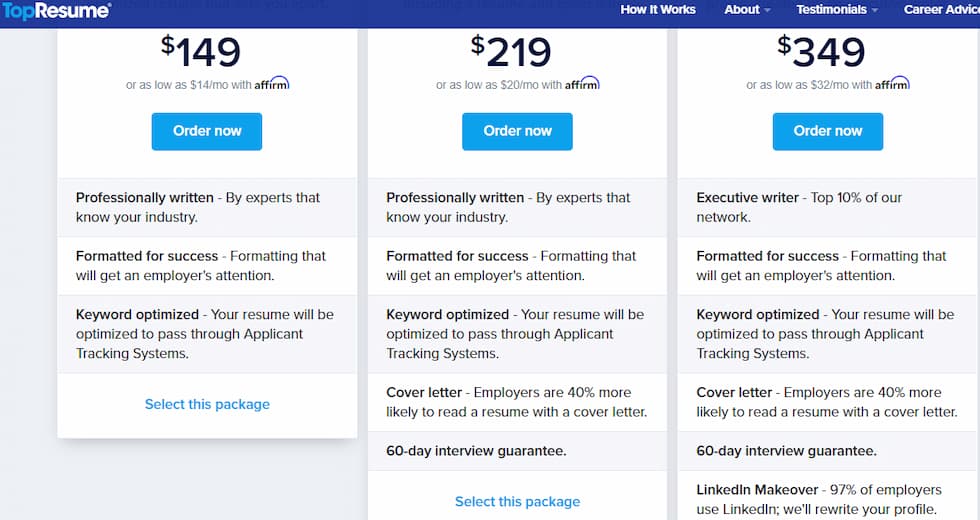 Pros:
TopResume offer a number of packages, priced according to the complexity of your needs
Range of payment methods plus the option to make monthly payments
4.3* from more than 10,000 reviews on Trustpilot and 4.45* from 4534 reviews on Sitejabber
Cons:
Only offers 2 rounds of revisions
Craft Resumes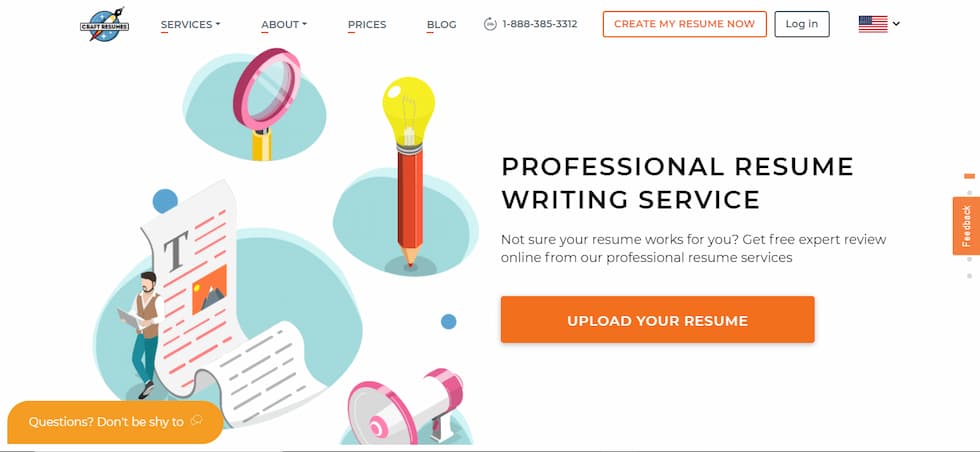 Another leader in the field, CraftResumes, offer a wide range of services, from a basic review, through resume writing, LinkedIn profile creation to career coaching, for those of you who are unsure about which direction to take. If you're looking for resume services in Dallas, TX, or anywhere else, this might be your choice.
Their team of professional writers will work with you to meet your needs, whether you just need a revamp of your existing resume or a more complex package.
Services:
Resume review / editing / writing
CV editing / writing
Cover Letters
LinkedIn profiles
Pricing:
A resume / CV will set you back around $229 and an extra $50 will also get you a Cover Letter, providing you with a complete application package
For $339, you will get your resume, a Cover Letter and a revamp of your LinkedIn profile
And for just shy of $500, you will also get Career Coaching and 24/7 support
Pros:
Unlimited revisions if you are not completely satisfied.
LinkedIn Services: Find Resume Writers in Dallas TX
If you're not too impressed with any of the services you've read about so far, you can do your own search for a professional resume writer in Dallas, using the LinkedIn service.
A search for ´Resume writers in Dallas Texas´ will generate a number of possibilities for you to investigate yourself – you will have the option to browse some service providers and choose the one you like the sound of, or you can opt to have them send you a proposal.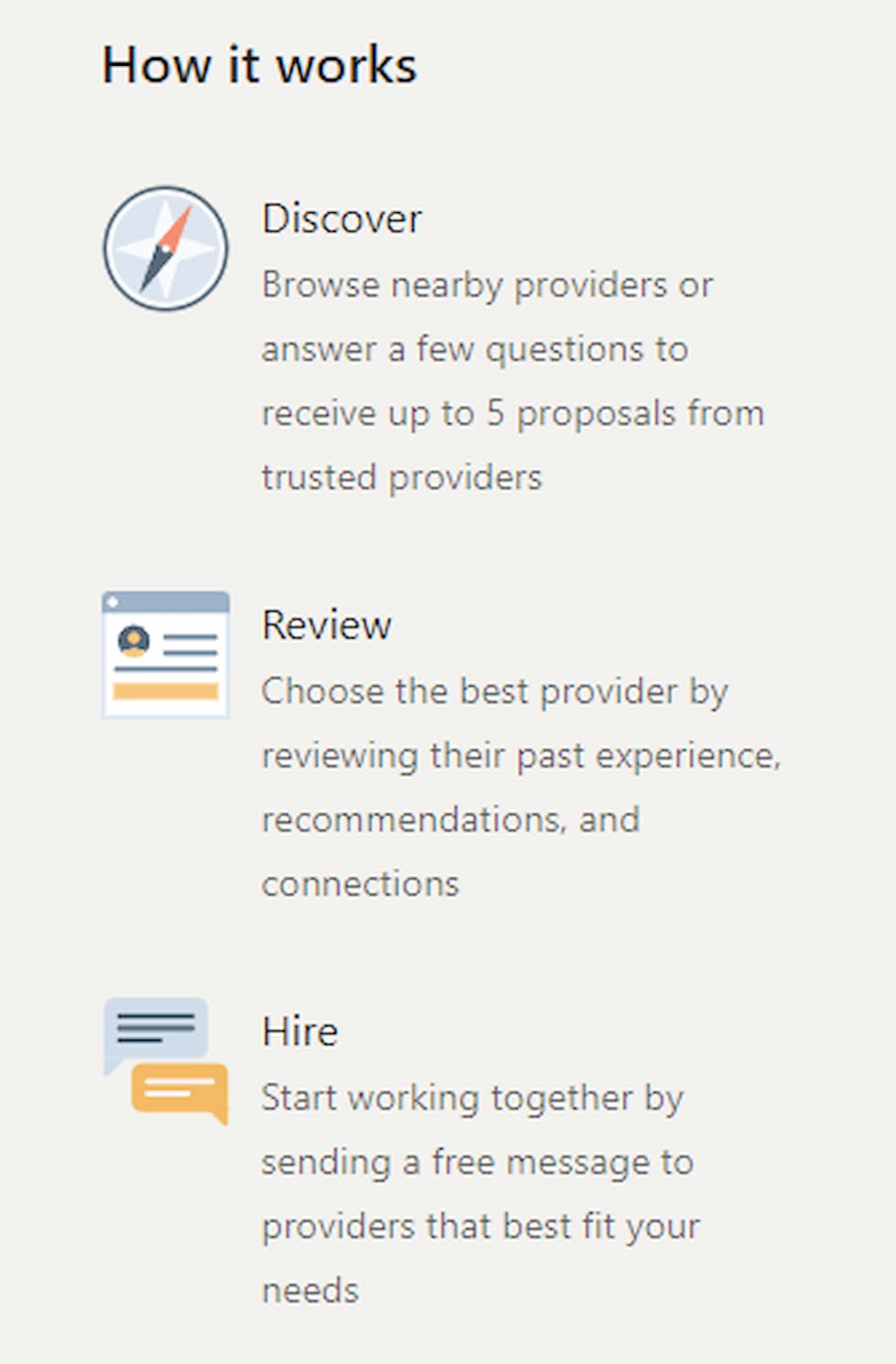 Pros:
You can choose the resume writer in Dallas that you want to work with
price may be negotiable
Cons:
may be more difficult to find reviews
ResumArea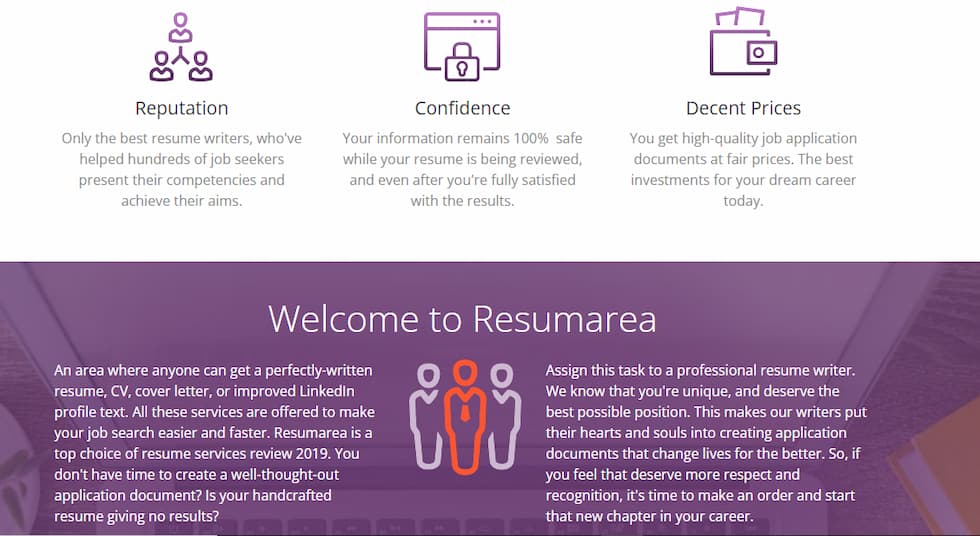 Entry level $79                                                Entry Level $139
Professional $169                                           Professional $229
Executive $249                                               Executive $339
Entry Level $79                                              Entry Level $139
Professional $149                                           Professional $249
Executive $229                                               Executive $359
LinkedIn Profile $59                                        Cover Letter Writing $59
Pros:
Attractive pricing, with possible discounts
Free revision for 7 days
Cons:
DFW Resume
Sarah Timm is the owner and writer for DFW – her credentials and years of experience providing a resume writing service in Dallas mean that you can have complete confidence in her abilities.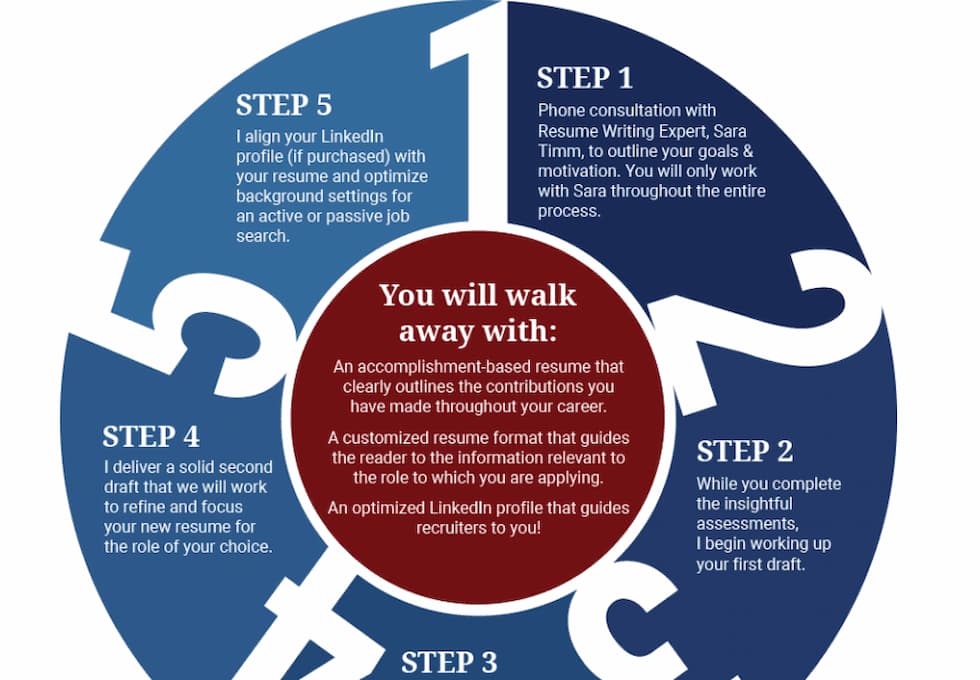 Pros:
National Certified Resume Writer (NCRW)
Certified Professional Resume Writer (CPRW)
Great reviews
Cons:
High-end pricing, more suitable for higher level professionals
Package includes LinkedIn profile, you can't purchase resume only

Perfect Resume
member of the Forbes Coaches Council, claims to be the top-rated resume writing service in Dallas.
In business for more than 15 years and claims a 96% success rate for job-seeking clients
Dedicated team of writers that specialize across more than 40 industries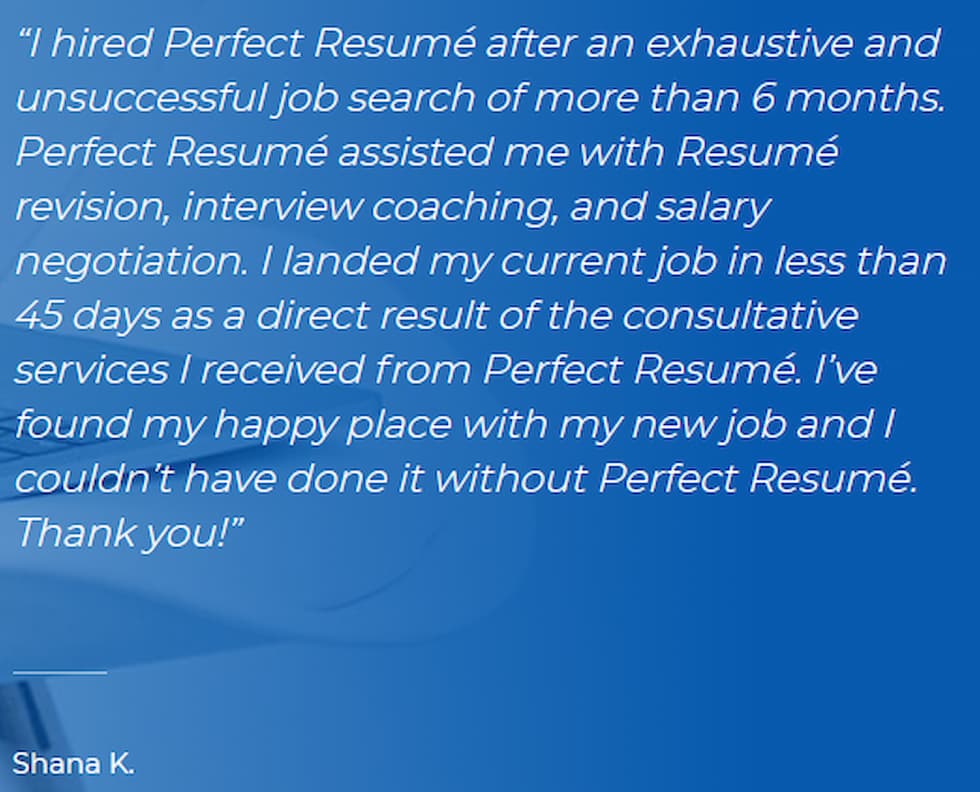 Pricing:
Prices range from $199 for a Cover Letter or LinkedIn profile revamp, through $249 for an Entry Level resume, up to $625 at Senior / Exec level
Pros:
free revisions for 30 days
100% Satisfaction Guarantee.
Resumes by Allan Brown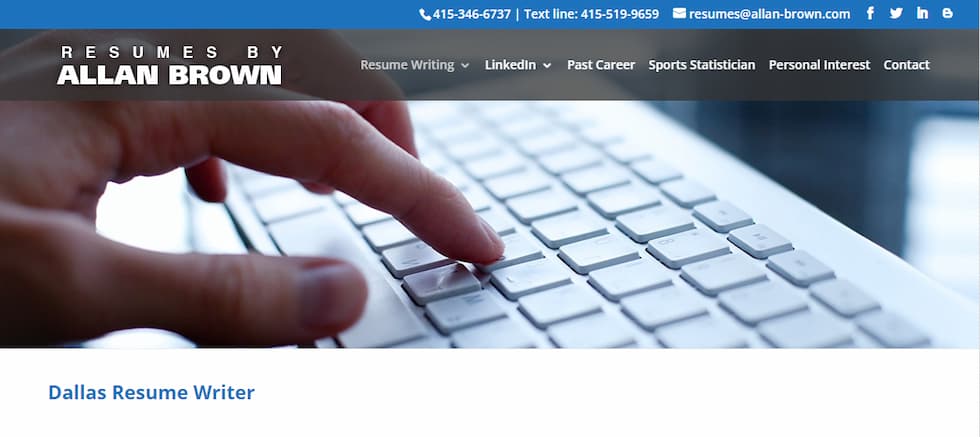 Providing one of the best resume writing services for Dallas, TX, professionals is Allan Brown's forte – he claims to understand the Dallas job market and the industries that drive the economy
Pros:
Great knowledge of local employers
Long-established writer in Dallas
Cons:
works mainly with higher level professionals
price not specified
Yellow Brick Path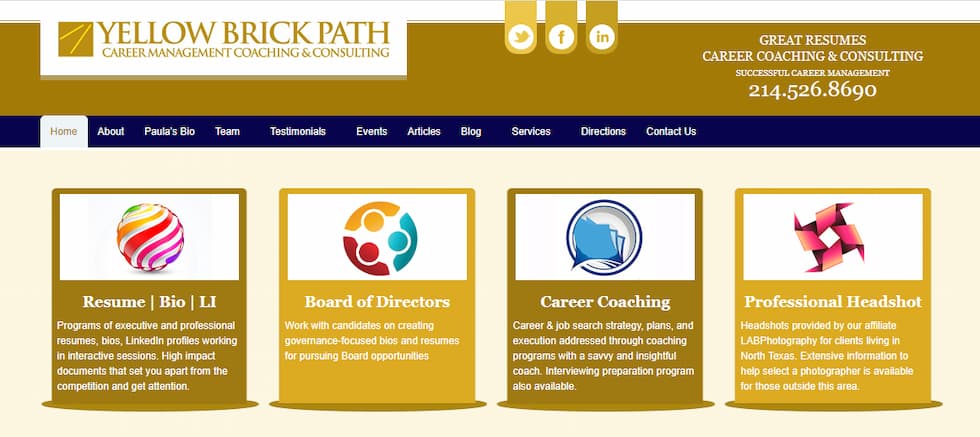 Conveniently located in the centre of Dallas, Yellow Brick Path really is your local resume writer in Dallas, Texas
Pros:
Dallas-based, so you can work face-to-face, or by phone
Cons:
Main focus is higher level professionals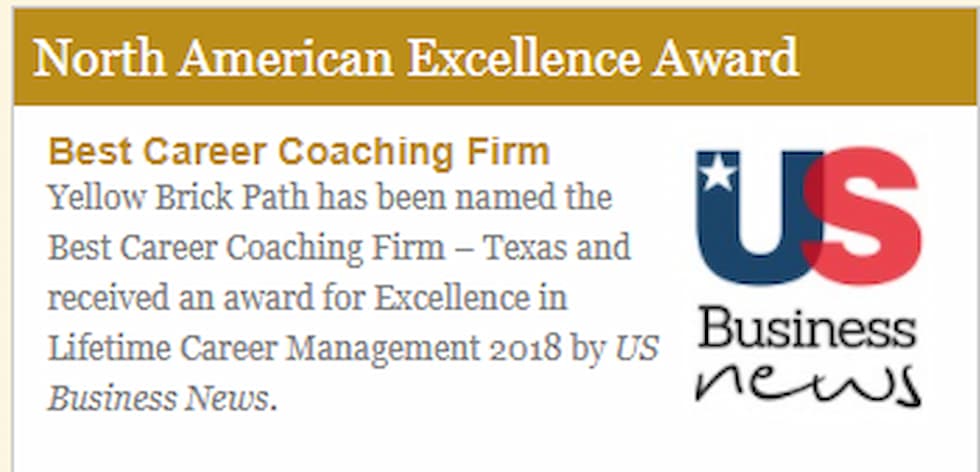 Resume Lezlie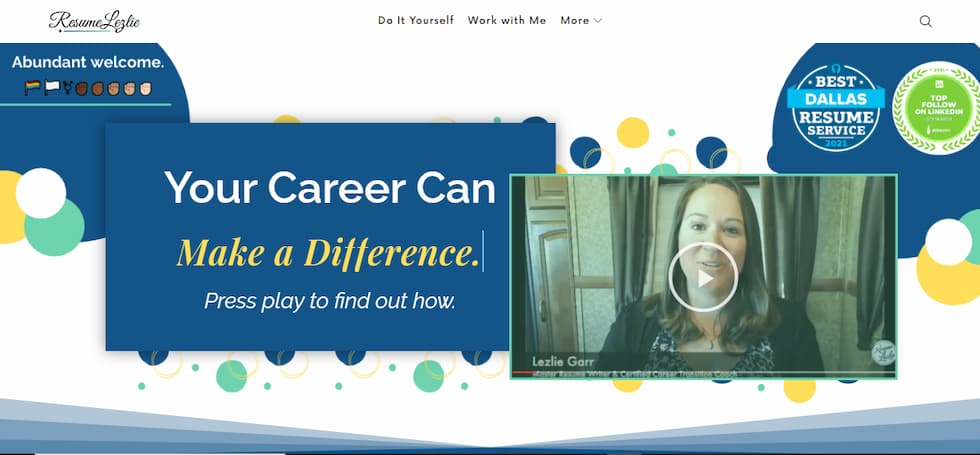 Tailored packages to suit individual needs
DIY resources, from $0 – $249
Single sessions, from $129 – $229
Resume revamp, career coaching and job search program, from $499 – $1899
Specializes in mid-level to executive job seekers, across a broad range of industries.
FAQ
Are there any good resume writing services in Texas?
Yes! There are many excellent companies that claim to be the best resume writing services in Dallas, TX,– use the information in this article to help you choose the right one for you.
Should I order my resume or write it myself?
There are good reasons for choosing to invest in a professionally written one:
A professional writer knows how to make sure your CV stands out from the crowd and grabs an employer's attention.
Their knowledge and experience means they will make sure your resume passes the Applicant Tracking Software, increasing your chances of securing an interview.
It will also emphasize the aspects of your career history that meet the criteria employers are looking for.
Conclusion
If you want to apply with confidence for that dream job, then hiring the best resume writing service in Dallas is a no-brainer – it's not an ´expense´, it's an investment in your future!