Secret of a Successful Creative Resume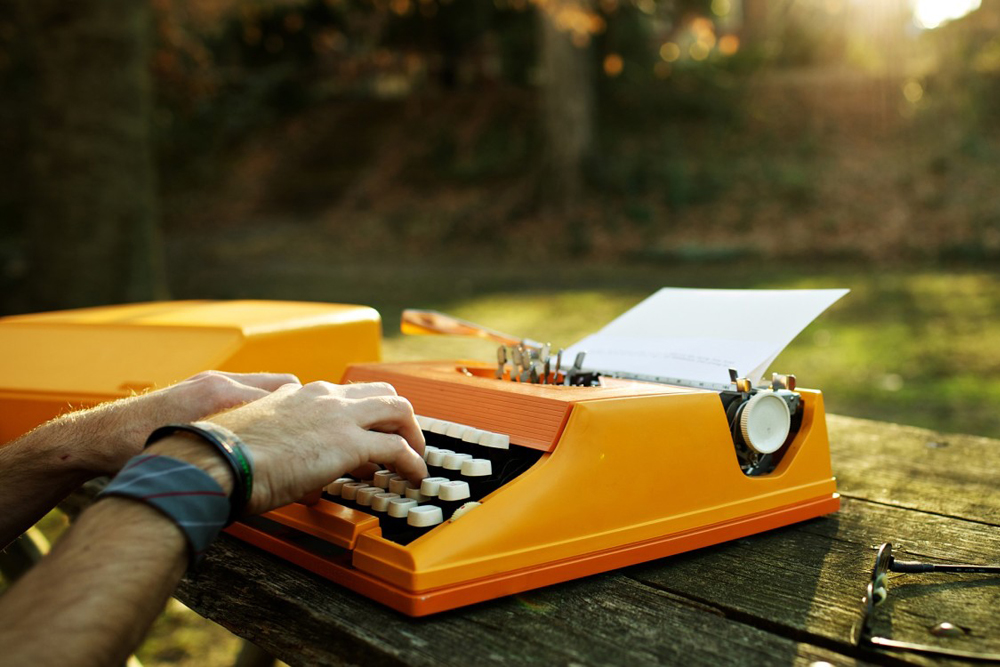 Creative specialists are the very professionals who are supposed to make a resume on the highest level. It is an essential part for them to make a resume presentation.
This can be simply explained by the sphere of their work, as they always create new ideas and designs.
That is why self-presentation can be regarded as the first and most important creative work that will make the first impression on employers and determine your future.
Recruiting managers who work with multimedia/print/Web designers, creative and art directors and other representatives of creative staff pay much attention to the infographic resume, as this always makes a candidate standout showing skills and talents.
So, even if you are not a writer, make sure that your resume is written in an appropriate style and has a professional design.
In case you have problems with self-presentation and understand that this is the only obstacle that separates you from the desired position, you can always use the service of the Resume Writing Lab. This online company will create the best resume making it correspondent to the position you want.
While some people can regard writing a resume for creative professionals as an easy task, you still need to make a well-organized and written in an appropriate style resume in PDF format. And you will definitely need some tips, as this work may turn into a serious challenge.
What to Avoid
It is important to remember that your resume attracts attention to your personality. Being a creative professional means that you need to be your own personal publicist presenting your resume as a reflection of your talent and skills.
While you should use original and stunning style, it still has to be easily readable.
Make sure your resume impresses readers with good-organized structure and elegant design.
But you definitely need to avoid funny fonts, strange and ambiguous illustrations, different colors, as all these features make the resume overwhelming and hardly perceivable.
Content as Important as Design
In spite of design being the most important factor, you should also pay much attention to the content of the resume for creative jobs.
It will not work just having a good design, your resume should provide clear and well-organized information about your skills, your work, and your distinctive features. Before creating this document, think about how to put a resume online and present it effectively during the interview.
Moreover, as a creative worker, you are not required to make your resume a funny presentation. You should not write a book of your talents, or present your resume inside of a balloon or envelop with stickers. All such notions will just distract and show you as an irresponsible person.
What to Write in the Resume
A Career Chronology: Write the names of companies and employers and the dates of your employment. This information gives a more detailed description of your skills and your relevance to the desired position.
Your work experience is your main presentation, while the companies' names are the mark of your responsibility and professionalism. Also, if you work as a freelancer, you should differentiate full-time work from your freelance projects to make it easier for employers to understand your features.
List of Awards and Publications: If there are any of them in your achievement list, you should make name them and describe your deserts. This will make a great impression and definitely will help you stand out from other candidates.
Education: Any diplomas and degrees relevant to the sphere of your employment are important in your resume, moreover if you have just graduated.
Computer Skills: While for most workers this can seem obvious, it is always necessary to list your skills clarifying necessary computer subtleties.
Make Portfolio
While you can simply describe main projects and highlight the achieved results, in the creative resume you are required to provide your portfolio, as the only proof of your professionalism.
In self-presentation, you must prove your value and uniqueness. It can't be just a list of facts, you should make an interesting story describing the projects you have made and any possible well-known campaigns you have participating.
The portfolio is so important that recent graduates are recommended to work towards creating samples and gaining experience, paying no attention to salary.
This can be volunteer work that helps you to build the portfolio to have a possibility to present yourself with a stunning resume.