How Blogging Will Boost Your Career?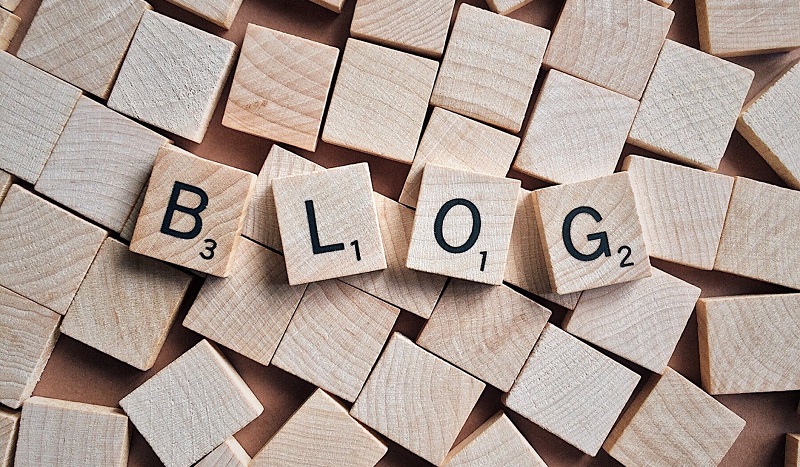 Finding a good job these days is quite difficult as the expectations of the recruiter are high, and almost everyone has the same job qualification these days. That is why you need to do something unique to stand out from the rest.
Having a profile on LinkedIn or sending out a resume is something that every job aspirant does, that is why you need to start a blog. Blogging is one way to communicate with the people around you and show your passion. It is a platform to share your experience and journey and skills that you learned in your education and how they can help you with your job.
Still need more reasons? Then read the following points that will show how blogging affects your career.

If you write a blog that is relevant and informative when it comes to your industry, there is a chance that industry leaders might see your blog and give you a chance. Write about hot topics or issues or trending topics that appeal to the community, and they can share them on various platforms.
Think of a scenario when your blog is published in the newsletter and is discussed amongst CEOs and board members. It can open up various new paths for you. You have to write quality blogs that provide information and provide a perspective that no one else has talked about.

The world is too small when it comes to the internet. Writing a blog can help you to connect with like-minded people not only locally, but also globally. When you share links to your blog on social media, it opens up a platform where discussions happen, and you connect with people who share the same views as you. It can also help you make new contacts and help your network to enhance your career.

Blogging will surely have a positive effect on your profile. How? Because the recruiters require proof that the skills and knowledge you mentioned in your resume are legitimate and a blog can do that.
For instance, if you want a job as a content creator, your blog can show how well you write and engage the audience. If you are a photographer, start a blog that shows different shots and what inspired you to take that shot, also you can include tips and details on how to click a photo and so on.
Do your research while writing a blog because you want it to be relevant, informative, and current. You want to write about the problems that people are having and how they can solve them.

A human resource manager gets around thousands of resumes a week. It is like finding a needle in a haystack. They only have time to scan the resume, and if they find the information they are looking for plus something extra, they will pick that resume for further scrutiny. That is why when you add that you write a blog about the industry you want to work in, it would appeal more to them. You can make amazing resume templates in Canva.
The competition for top positions and creative jobs is too high, and it won't hurt to have something extra.

When you create a blog, you learn many new things, because you need to learn how to manage it. Until and unless, blogging is your job, you won't have a team to look after other aspects of blogging. You have to do everything yourself and learn how to make everything work together. These skills can come in handy in your future job as well. The skills that you learn while blogging include:
Writing;
performing SEO;
how to use social media to promote a product;
how to work on a CMS platform;
etc.
These skills will be noticed by a recruiter, and your chances of scoring a job will become higher.

A recruiter looks at your social media accounts like LinkedIn to figure out who you are and what your interests and skills are and how well you can function on the internet.
All this can help them to decide whether they want to hire you or not, and a blog is a great thing to have for a digital footprint.

Many times we offer solutions, suggestions, and directions in our blog content that might help people in their careers or even in their personal lives.
The ability a blogger has to guide is often looked at by many companies as a positive attribute in candidates. It shows the communication skills and helping nature of the candidate. Also, posting such content, shows the leadership quality of the candidate, as it shows the problem-solving side of the blogger.
Start blogging now!
Need help with writing your professional documents, ask ResumeWritingLab for help!