Cover Letter for Administrative Assistant: Kick Start Your Career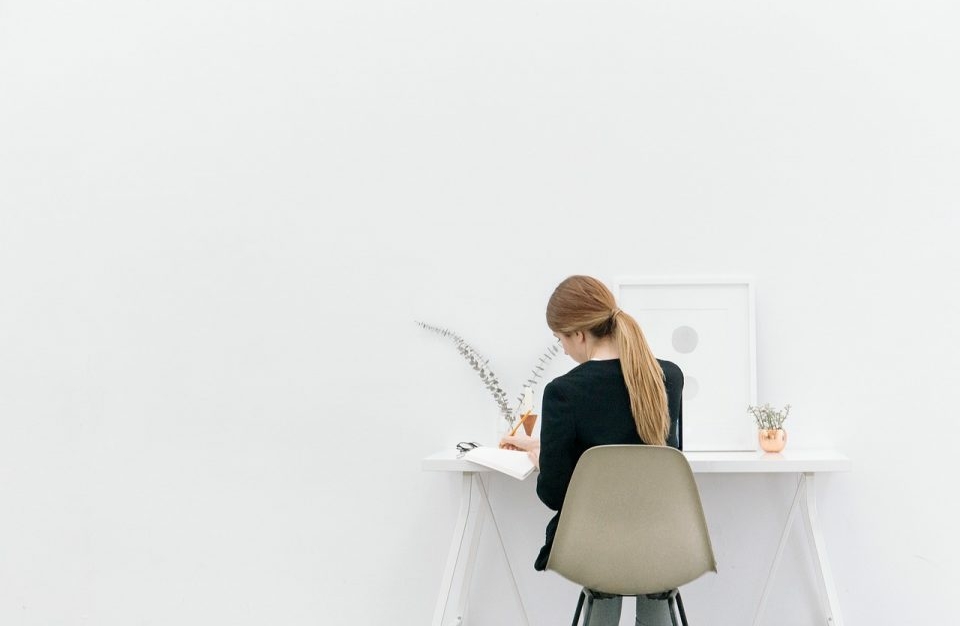 So, do you consider yourself a legendary admin? When applying for a position that is high in demand, you don't want your administrative assistant cover letter to become a rejected one. Moreover, you have only between 10 and 30 seconds to impress the socks off a recruiter.
The competition-ridden market can cause you to push the envelope with your administrative assistant resume, and cover letter. Mastering the art of writing a stellar cover letter is essential if you want to win the attention of the recruiter.
How fast can yours catch the recruiter's attention?
According to the Ladders, you have 6 seconds only to catch the attention of an employer with your resume.
What Administrative Assistants Do?
Administrative assistants are the lifeblood of nearly every industry. According to some studies, 60 percent of the managers claim that their company's administrative professionals are valued more today than they were 10 years ago. And only 17 percent of company leaders are sure that their admin pros are less appreciated than they were a decade ago.
As with most front office jobs, administrative assistants spend a lot of time typing, filing, or photocopying. As a savvy professional, take care that your cover letter comprises the facts about your proactive approach. Prove that you are not easily distracted by things like Google jungles and it will help distinguish you from the pack.
If you need help with your cover letter, ask our cover letter writers to assist you with it.
To be successful in your job, the organization is the skill that can distinguish you from a sea of applicants. Well, nearly 40 percent of company leaders value time management as the key skill they want their assistants to have.
Apart from social and analytical skills, the ability to create a positive office culture becomes another critical element for admin pros. Let the cat out of the bag, and prove that namely your social and analytical skills are critical to the company's success. At least show that you can think on your feet.
Demonstrate that you can adapt to changing situations and give a lift to the entire team by let's say introducing new tools and processes that promote efficiency. So, if you've ever thought about applying for an administrative assistant position, your cover letter must prove that you are able to handle emergencies with finesse.
Yet, a job-winning cover letter for an administrative assistant can prove you are a professional that businesses can't do without. Besides, once you can show that you are a wizard behind the company's curtains, your salary can go up to $60,000 per year. That's nice, right?
No secret that many businesses cut back on staff. As a result, the role of the administrative assistant becomes more challenging. When it comes to the average salary, things are not quite nice. Determined by the geographic location, education, industry & even gender, the male salary is around $40,245 while the average female salary is $34,521.
Skills to Include in Cover Letter for Administrative Assistant
For high school graduates, it's easy to apply for the job of an administrative assistant even with no experience in hand. Make sure your entry-level administrative assistant cover letter is right in front of you. Keep it perfect and entirely error-free.
According to Nace Job Outlook, 2017, 91% of employers claim that work experience matters, while 65% of them will give a chance to the candidates with relevant work experience. So, how long is your work experience?
When checking a myriad of cover letter examples for an administrative assistant, avoid mediocre ones. Try to ensure that yours is well-written and unique. Remember, there's no silver bullet. You want your entry-level cover letter to stand out for all the right reasons. Make sure it doesn't have that one-fits-all, generic feel.
Considering that administrative assistants need to interact with the public, good communication and social skills are crucial. Explain how the increased use of technology and automation helped you achieve better results. Connect the dots between your skills and your achievements. The more memorable your administrative assistant resume cover letter, the better the chance to land an interview.
---
Are you ready to meet each challenge directly? Let your administrative assistant's cover letter shows this.
---
Before you begin formatting and creating your cover letter, do some research. Go beyond just reading the administrative assistant job description. Figure out the challenges the company is facing and where they see their growth sectors.
Do not simply show that you're qualified, make the case that you're more qualified than all the other administrative assistant applicants. Make clear what distinguishes you from the sea of applicants.
That's a good rule of thumb to check administrative assistant cover letter examples before starting to write yours.
Read administrative assistant job descriptions and cover letter samples and use them to your benefit. Find as much information about the company as you can. Once the research is done, you will have a solid sense of what skills the recruiter is searching for.
Make sure your administrative assistant cover letter sounds professional. The cover letters that prove you are the perfect fit, sound more personalized. Want the recruiter to read your resume? An ambitious cover letter for an administrative assistant is your safe bet.
According to the American Sociological Review, not using your professional skills can hurt your administrative assistant resume, and cover letter as much as one year of unemployment.

What Should an Appeal Cover Letter Administrative Assistant Contain?
Want to have a much better chance of clinching your administrative assistant job interview against the competition? The better move is to let the cat out of the bag.
Right in the first sentence of your cover letter, state why you're excited about the job and why you're the right fit. Make your cover letter memorable and noticed above those that simply spam their cover letters at all and sundry.
A well-written cover letter will spark a recruiter's interest and make his/her eyes glaze over. That's why tailoring your cover letter for an administrative assistant job is your best shot at getting noticed. It can really make a difference.
Include what you've accomplished before. Show how it directly translates to meeting the company's needs. And at the end of the day, it can give your leg up on the competition.
Pay especially close attention to the department you'd like to join. Including some notes of the areas that you know you can contribute to is key to success. Let the recruiter know how you're going to provide a boost for the company.
Well, when you feel like you've tried everything, the thing you've likely missed is the story. Sure, your story is just what you need if you want to break down the barriers that stand between you and your goals.
No matter whether you need to write an executive administrative assistant cover letter or medical administrative assistant cover letter, your story matters in all types of cover letters. Telling the story of how you can find the problem and solve it for the company is your win-win strategy.
Where to Find Resume Cover Letter Sample for Administrative Assistant Position?
Cover letter writing got you in a tizzy? Try to up your game with an outstanding sample cover letter for an administrative assistant. You can also call on an experienced letter writer online to help write a professional administrative assistant cover letter.
In general, the online market offers you an abundance of cover letter samples, both for experienced and non-experienced applicants. For first-time job seekers, checking administrative assistant cover letter samples is the fastest way to land more interviews.
Have a look at different administrative assistant cover letters with no experience before you begin your job. Consider some basic guidelines in mind when you have little or no prior experience. The reason is obvious, in fact. The aim of your administrative assistant cover letter with no experience is to persuade the recruiter to read your resume. So, ensure you make it memorable.
Get your hands on an administrative assistant cover letter sample. Feel free to use it as supporting material when creating yours.
Still, have questions? Go with this resume cover letter sample for an administrative assistant. Take time to get some ideas. Make the next step in your career kick-starting.