How to Write an Appealing Artist CV?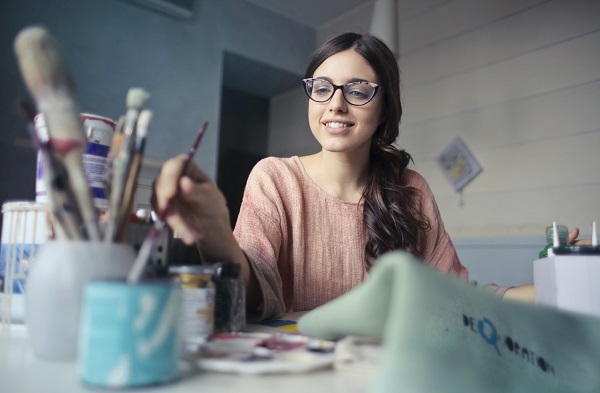 A CV or curriculum vitae is a necessary document that can be submitted when an applicant is looking for a job in the art industry. A CV includes information about artist's awards and accomplishments.
It also highlights the galleries, collections, art exhibitions his art has been held. In this article, you will find out how to write an artist CV so that it draws the attention of the prospective employer. We have listed some tips to help you with what you need to include in your CV to get your dreamed position.
A CV may look similar to a resume, but it should contain different elements focusing on the artist's professional practice. Compared to a resume, a CV is more about professional accomplishments than his experience. In your CV, you can list all the following information:
awards you received;
collections where your art has been held;
exhibitions your art has been displayed on;
publications where your art have been mentioned.
A CV should tell an employer whether a candidate is the right fit for the job. When recruiters are looking for artists, they are not interested in their work experience but the quality of the pieces.
The employers will be able to make an opinion about the applicant's style by observing the pieces of their art presented in their portfolio.
However, a candidate on the position has to include his professional accomplishments on the CV. If you are facing any difficulties in crafting or improving your environment artist CV, you can ask for help from an online CV writing service.
On average, a recruiter spends five to ten seconds on viewing the makeup artist CV. Will you be noticed? In your 1-2 page long CV you must list the most important experiences and accomplishments. So, let's take a closer look at each of the sections.
Personal Information
The shorter the header, the better. Most artists make this section simple. Contact information should be clearly seen in your make up artist CV.
An artist has to include his name and surname, e-mail, phone number, address, and other details. Use smaller font size for the header than for the rest of the sections. This section is your chance to get employer attention and you there will be more chances to have a job interview. Here is how personal information in the artist CV may look like:


Education
Here, you are allowed to list any degrees earned at the university, courses attended and so on. Whether you have attended a school for art, are self-taught or mentored, you can include all the accomplishments you gained in the arts field.
For example, if you have been learning about 3D modeling, sculpting, lighting, texturing, include these courses in your 3d artist CV. In case, you are a self-taught makeup artist, it is totally acceptable to leave this section off of your make-up artist CV.
If you have attended casual art classes or workshops, feel free to refer to them by the teacher you studied under.
Note that there is no need to list other types of education, for example, a degree in computer science. Remember to include only those degree, courses and other activities that are relevant to your career in art.


Exhibitions
List the exhibitions you've taken part in reverse chronological order. If your pieces of art have been displayed in many exhibitions, you can divide them into two main groups: solo and group exhibitions.
Many artists prefer to list only the most relevant to your career exhibitions. The heading may respectively sound "Selected Exhibition History". Having a lot of exhibitions is surely beneficial but too many exhibitions may clutter your CV. Select 5 to 10 the most impressive shows.
The types of exhibitions may vary from small private events to meetings featuring the most renowned figures. Note that you can even include those exhibitions that will happen in the future listing them as forthcoming. Here is an artist CV example with the Exhibitions section:


Publications
A bibliography is also an important part of the artist CV. In this section, you can include any publications in which your artwork featured.
There may actually be different ways your work can appear in a publication. It can appear in the text, on the cover of a publication and so on. If this is a book, newspaper, magazine, online article, it can include such information as:
author;
title;
publication;
volume;
publication date;
page number.
Again, if you have featured in many publications, select the most impressive pieces to include in this section. Otherwise, include all the articles. If your work has never been mentioned in any publications, just leave this section off. Here is how the Publications section may look like in the artist CV:

Collections
This section is used for listing collections and museums where an artist's work has been held. Not everyone can boast of possessing the world's most famous masterpieces. If have no artworks to include her, it's ok to leave this section out. If your piece is held in at least one collection, including the following details:
name of the piece;
name of the institution;
location (city and state);
year acquired or donated.
You will most often include either private or public collections. As for the last ones, they may include municipalities, agencies and other government offices. If your banners or paintings have been held in a coffee shop, they can be considered public collections. If somebody owes your artwork in a private collection, you note this by mentioning the name of the owner, name of the piece, year acquired and location.
Awards and Honors
If you have got any awards and grants you have won for your work, this is a perfect place to include them.

Conclusion
Writing an artist CV may seem to be intimidating. Remember that it is all about the artist's accomplishments. One more tip is to keep it as simple and relevant as possible. Don't forget to put your CV online to be noticed and remember to update it regularly when applying to new galleries and exhibitions.