6 Skills to List on LinkedIn Right Now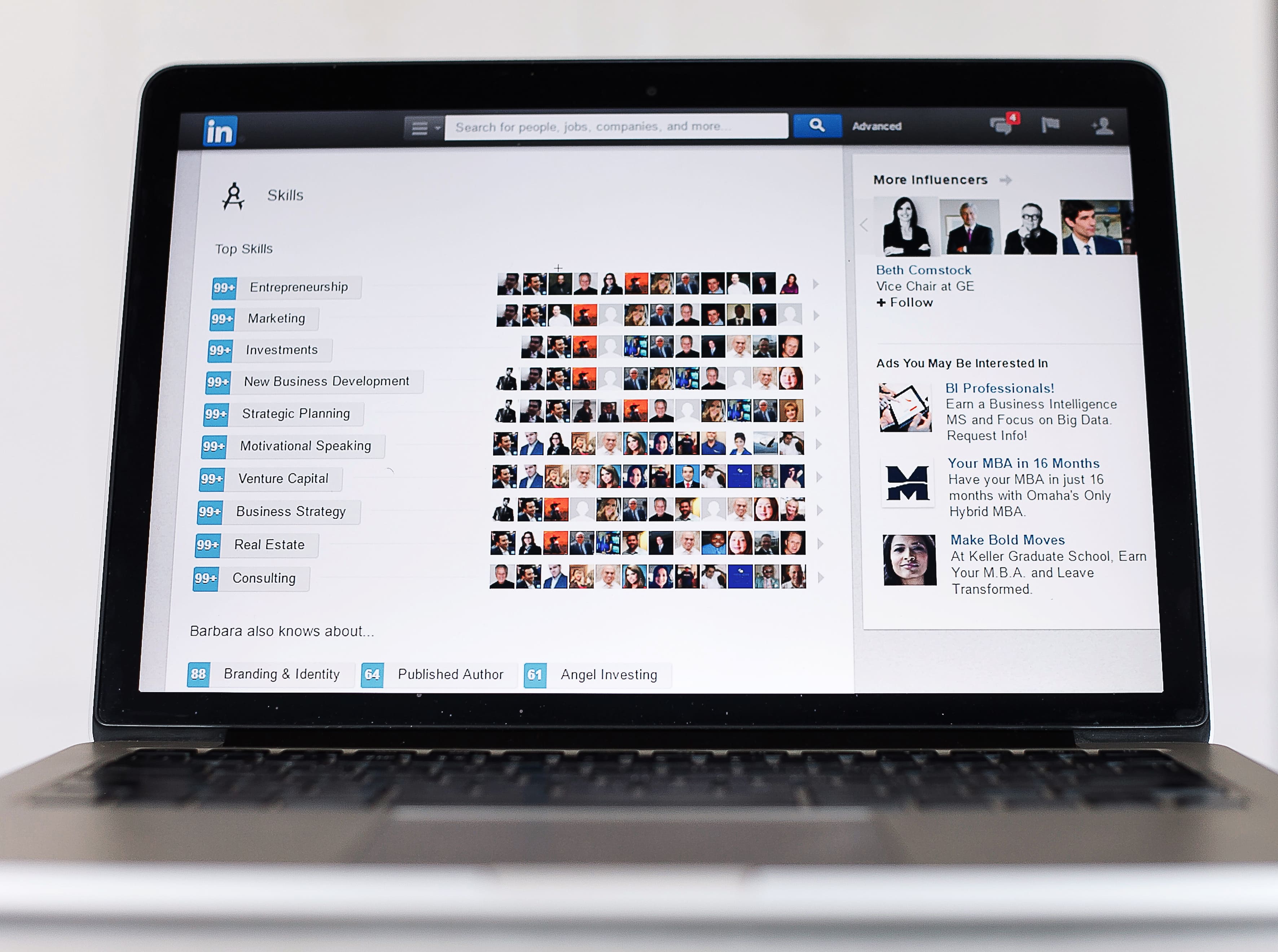 One of the main parts of every LinkedIn profile is the "Featured Skills & Endorsements" section. You can create a LinkedIn skills list that can be endorsed by other users.
Why is the LinkedIn skill list so important for your profile? Firstly, it demonstrates your qualifications to recruiters and employers. Secondly, the more skills your list contains, the higher your chances of being contacted by HR managers.
Keep in mind that a professional LinkedIn writing service suggests that if there are five or more skills on the profile, it will be viewed a lot more.
However, quantity does not mean quality. The listed skills should be relevant and professional. The information below will tell what skills a LinkedIn member should include.
Social Media
Almost every company wants to integrate Facebook, Instagram, or Twitter into their business model.
However, not everyone can make these accounts popular. In the age of social media, one should be dedicated enough to run a business account and make it successful.
If you are aware of the peculiarities of social media, include this in the list of LinkedIn skills.
Having a personal profile on Facebook is not the thing to boast of on LinkedIn. The recruiters search specifically for the employees, who are experienced in running the business profiles. This includes reviewing metrics, responding to incoming queries, and creating ads.
Certainly, it's better to keep your personal Facebook profile semi-professional too. Pay attention to the work history feature on Facebook.
Project Management
This skill is often neglected on LinkedIn. However, it is a key ability to get a job these days.
Employers want to hire a specialist, who can supervise the whole project, from the beginning to the end. It is a big advantage if you are familiar with project leadership firsthand.
If you do not have any experience in the given area, list the projects you participated in during your college years. LinkedIn gives you the possibility to upload examples of your work. If possible, you should also take advantage of LinkedIn endorsements to boost your profile.
Communication and Collaboration
To create an effective office environment, the team members should be able to communicate and collaborate with each other. Thus, HR managers are always searching for candidates with appropriate skills.
If you demonstrate successful examples of teamwork-based assignments, it can help you get the desired job. These skills will also look great on your LinkedIn recommendations.
Job seekers should describe the working environments they worked in before, and widen the topic during the interview.
Microsoft Office
Almost every company takes advantage of Microsoft Office. So it is a good idea to list the experience of working with its every application.
Many people can use Word. But not everyone can create spreadsheets in Excel. Thus, recruiters are looking for experienced people to add to the team.
Analytical Skills
Many HR managers look for the employees, who can analyze the information, see the problem and solve it. This skill is important in each industry (marketing, medicine, law, business, etc.).
There are also skills related to the analytical ones: data analysis, research, and consulting.
Also, don't forget to check professional affiliations resume tips to make your resume worthy of your LinkedIn profile.
Customer Service
To finish the full list of LinkedIn skills, we should mention customer service skills. They are always critical, no matter what job you are looking for.
Customer service skills show whether you are able to deal with interpersonal situations. Customer service skills show how experienced you are in customer relationships. They can show how you work under pressure and your ability to prioritize certain tasks.
If customer service skill is listed in your LinkedIn profile, the recruiters will definitely consider it (especially if a job involves communicating with customers regularly e.g. IT-support, sales, banking, etc.)
Bottom Line
These were the main skills to list on LinkedIn to increase the chance of getting hired. Include them and see your LinkedIn profile getting hits!