Crafting Your Resume For Healthcare Jobs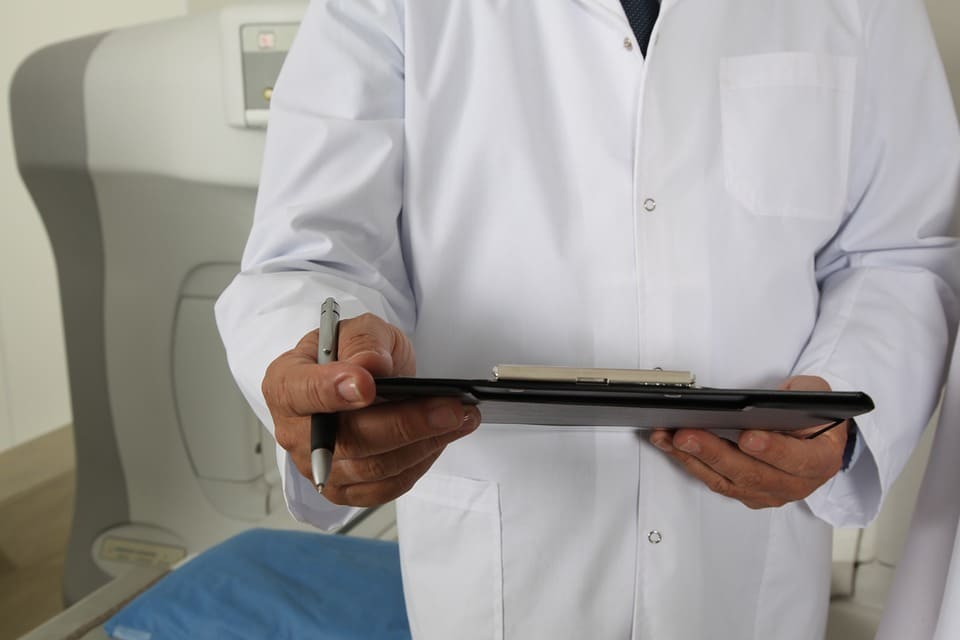 The healthcare industry has been one of the top performers in recent years by adding new jobs annually. The latest statistics showcase that this trend will continue for the foreseeable future. The growth in healthcare jobs isn't just for those positions that require experience.
In other words, the growth in the healthcare industry is being seen across the board. Now more than ever, individuals need to spruce up and craft their resumes for healthcare jobs to ensure they are potential candidates for new positions.
Resume Design Matters
In 2018, one of the most important aspects of any job search is the overall look and feel of your resume. More companies are switching to more complex applicant tracking systems to aid in their recruitment efforts. The modern applicant tracking system can now filter through and sort applications and resumes on its own.
As these modern applicant tracking systems filter through and sort applications, one of their features is to highlight various keyword phrases or skills listed on your resume. That means that resumes no longer need to be reviewed by healthcare hiring managers or healthcare recruiters.
In doing so, this information is then stored and presented to hiring managers and healthcare recruiters to review. If unrelated keywords or skills are being pulled and then presented for review, your application will be dismissed – something you don't want.
For those healthcare job seekers, a poorly crafted resume means that their resume could get automatically filtered by these new applicant tracking systems by accident.
With the recent trend of unique resume templates in 2021, resumes are being developed in all shapes and sizes to reflect the creative personalities of the healthcare professionals they represent. The problem with these resume templates is that their design could potentially block or prevent these new applicant tracking systems from pulling important information properly.
If an application or tracking system isn't properly pulling the information from your resume, then your resume is effectively working against you instead of for you.
Now, more so than ever your resume design matters to ensure that you are receiving as many interview requests as possible to advance to the next stage of employment consideration. One great way to make sure that your application is readable by applicant tracking systems is to use a clean resume design.
Make Use of a Clean Resume Design
As mentioned previously, one such way to ensure that your newly crafted resume is readable by applicant tracking systems is through the use of a clean resume design. While modern resumes have fancy design schemes and potentially show your creative side, they restrict applicant tracking systems.
There are plenty of really clean and straightforward resumes that you could potentially use available online, or you could use a professional resource to craft your resume.
This assurance helps set your mind at ease knowing that the important keywords and skills you want the applicant tracking system artificial intelligence to pull is being pulled properly and without restriction.
Cater Your Resume to Healthcare Positions
One of the important things to consider when crafting your resume is to make sure that you cater it to the various healthcare positions you are applying for. Most job seekers tend to create one resume that they then use to apply to a host of positions.
Thinking behind this technique is that by creating one resume to submit to a host of different jobs, they can increase the number of applications they can submit.
When someone creates a resume that they then use to submit to a variety of potential job applications, the skills and experience listed on a resume tend to be very broad.
As a result, healthcare recruiters and hiring managers question whether or not you have specific skills or professional background that closely aligns with the position itself.
If a healthcare recruiter or hiring manager questions whether or not your abilities align with the position itself, you might not receive future consideration for the position.
Essentially, this means that they are taking the approach of quantity over quality. Unfortunately, healthcare hiring managers and healthcare recruiters notice this.
Moving forward in 2021, healthcare job seekers need to craft a resume that is tailored to each position. In doing so, each resume that is submitted will more closely align with the respective open position. For a healthcare position, you should be better advised by an expert resume writing service for healthcare professionals.
When your resume aligns more closely with the job description and requirements, healthcare recruiters and hiring managers don't have to worry as much about whether or not you are qualified for the position as they can see directly what your qualifications are based on your curtailed resume.
Include Relevant Skills
The first step to ensuring that your resume is catered to healthcare jobs is to ensure that you include relevant skills for use in the healthcare field. Relevant skills you should include on your healthcare resume should be focused on caring for patients, and positively impacting patients.
If you don't have much experience in the healthcare industry, then you can certainly include skills from other professional or educational backgrounds that could potentially be applied in a healthcare career setting.
Show Healthcare-Related Accomplishments
One of the biggest questions healthcare recruiters and hiring managers ask themselves before considering an applicant is, "What value can this individual provide our company?" And that question is what you need to focus on answering through the use of accomplishments on your resume.
Similar to the relevant skills we listed above, you want to include accomplishments on your resume that showcase you are an achieving individual in a healthcare setting. One such example of a potential accomplishment to include might be:
Was rated as the Top Nurse in October 2022.
If you haven't had any healthcare experience and are currently looking to explore a healthcare career, then you can include accomplishments that would transfer over to a potential healthcare occupation. One such example of a potential accomplishment that could be used is, "Had a 90% or above customer feedback rating in my time as (x) position."
If you are looking for a place to write your nurse resume, you can do it here together with our nursing resume writers!
Including accomplishments is a great way to set yourself apart from other candidates who just list their generic skillset in your healthcare career search.
When the applicant tracking systems pull keywords and keyword phrases from your resume, they will pull some of your accomplishments off the page – which is what you want.
Summary
Using these tips and tricks to help cater your resume for healthcare jobs will ensure that you can position yourself for success in your healthcare career search. While these are just a few of the many tricks you can use, they will go a long way in ensuring that your resume doesn't get automatically filtered out from the modern applicant tracking systems.
About the Author
Ryan Bucci is a Content Strategist with HospitalCareers.com. HospitalCareers is the leading healthcare recruitment platform with over 25,000+ hospital jobs, career advice, and insights.