Fit Military Resume to Civilian Job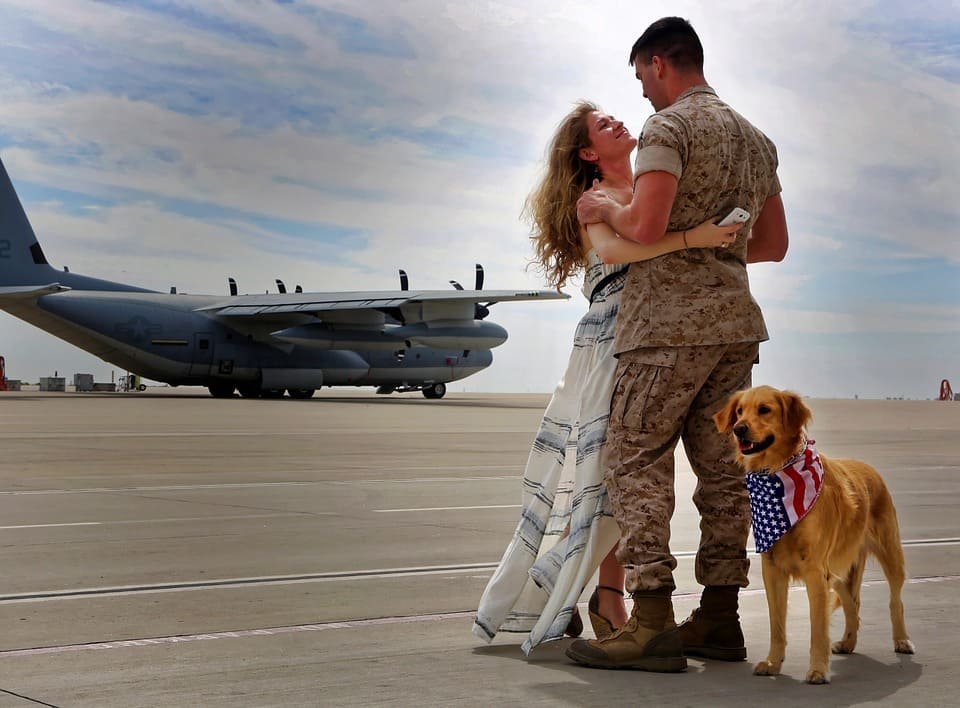 Leaving your military service not only means giving up your military career but looking for a new civilian job that requires a clever resume. Statistics show that more than a half of former servicemen applications are being denied. So, it could be a good decision to apply to military resume writers or at least to read their tips.
Even if your service experience has many accomplishments in it, it doesn't mean you will be able to write them down on your CV and successfully get the desired position. If you want to make those skills transferable to your current job preference, follow the guideline below.

1. Identify a Job Objective
It's useless to acquire any civilian job without identifying your goal. Creating too general resume becomes a real problem, therefore, it's essential to do some research on concrete occupations you consider acquiring.
It would help you select a specific career path, though if you doubt between two or more choices, consider writing different resumes for each of the particular options.
2. Stick To The Employer's Demands
Overall, a winning resume should clearly state the answer what you could do for the recruiter's company/organization.
This step expects you learning about the employer's needs. In fact, you wouldn't search answers for too long: making an online research about your job's qualifications and possible future duties will clarify many things, including what skills and past experiences are worth paying attention in the resume.
Remember: any odd information that doesn't give an HR manager any resourceful data concerning your employment must be removed. This mostly relates to unsuitable military awards connected to physical skills and training.
Even though this fact is logically clear, as no one at any civilian job's institutions is interested in a person's physical training, nevertheless the majority of servicemen tend to include this in their application expanding resumes on 4 or even 5 pages long.
Don't waste your time on unnecessary subjects, but rather focus on the information that will help you receive a long-awaited invitation to the interview. Therefore, it is better to get ready for a job interview beforehand.
3. Make Broader Explanations of Your Military Terminology
Since employers have no relationship to the military it's useless to use complex titles, names of your past duties or any accomplishments. Therefore, if this information is really worth mentioning, always translate those acronyms and abbreviations so that everyone would understand the matter.
4. Emphasize Your Accomplishments
Even if you doubt if there's hardly anything useful for your civilian position from your acquired military service, you're definitely wrong. There are still few helpful outcomes you can use as demilitarized achievements.
For instance, your earned reputation and good organization skills promoted you to higher ranks. Don't be afraid to draw parallels between different at first glance types of job.
You can emphasize your skills in various ways: if your basic IT skills helped to create databases, special records or demographics in MC Excel for military purposes, it would create quite a good impression on your employers and you will find a perfect career for military life.
5. Make No Bones About Your Military Background
If after reading the article you decided to give up messing with your military experience and omit any information related to your services in the resume as you consider it quite a risky challenge, you'll definitely limit your chances to get the civilized job.
Your military background is something unique that makes your personality stand out from the crowd, therefore you can make a great benefit out of it.
If you apply all the following tips and connect your experience to the employer's demands mentioning about your leadership, teamwork skills along with fast reaction or staying calm whenever some urgent situations come up, he won't have any doubts in selecting a military man above others.